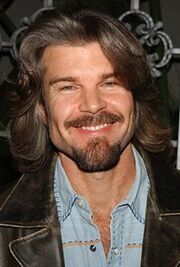 Blake Gibbons (born June 21, 1961 in Kern County, California) is an American actor that had a recurring role as Coleman on the long running Daytime television serial General Hospital.
In 2017 he joined the cast of Days of Our Lives as Snake.
He also played "The Dude" (Lyle) in The Summer of George episode of Seinfeld.
Ad blocker interference detected!
Wikia is a free-to-use site that makes money from advertising. We have a modified experience for viewers using ad blockers

Wikia is not accessible if you've made further modifications. Remove the custom ad blocker rule(s) and the page will load as expected.