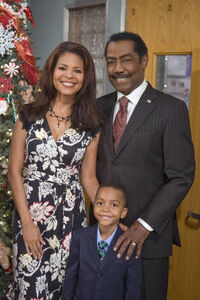 The
Carver family
is a fictional family on the soap opera
Days of our Lives
. They are known for being the longest running African-American family. They have also been closely linked to the
DiMera family
. The family also caught notoriety when the youngest member, Theo Carver, was diagnosed with Autism.
Benjamin Carver (deceased)

m. Rita Carver (deceased)
c. Theodore Carver (deceased)
c. Abe Carver
c. Jonah Carver
c. Karen Carver
Ad blocker interference detected!
Wikia is a free-to-use site that makes money from advertising. We have a modified experience for viewers using ad blockers

Wikia is not accessible if you've made further modifications. Remove the custom ad blocker rule(s) and the page will load as expected.