Chad DiMera and Gabi Hernandez were a fictional couple on the NBC soap opera Days of Our Lives.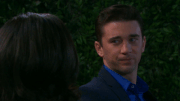 In August 7, 2017, after Gabi listens in the doorway of Abigail's hospital room after she got out of surgery how much Chad loves and needs her. Later, in the park, Gabi acknowledges Abigail's actions and how much she loves Chad. She adds that he has never looked at her the same way he does at Abigail. She realizes he was never hers to lose and knows she has to let him go. Chad confirms that seeing Abigail laying there made him realize how much he loves her. In the end, Gabi left Chad knowing deep down he was never truly in love with her or at least not more than he was in love with Abigail.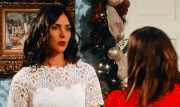 In 2018, Chad and Abigail became enemies towards Gabi as their friendship was beyond repair after she endangered their children, Thomas and Charlotte's future.