Chad and Abigail DiMera
Billy Flynn and Marci Miller as Chad and Abigail DiMera
Days of our Lives
Portrayed by
Chad DiMera:
Current status
Engaged
Duration
2011, 2013, 2015-
First appearance
March 3, 2011
Introduced by
Chad's Introducer:

Profile
Fullname
Chad Michael DiMera
Abigail Johanna Deveraux DiMera
Nickname(s)
Chad:
Golden Boy 2.0 (by Andre) Abigail:
Abby
Abs (by J.J.)
Alias(es)
Chabby
Chad DiMera and Abigail Deveraux
Gender
Male, Female
Born
March 3, 1990 (Chad)
October 19, 1992 (Abigail)
(born onscreen)
Age
Chad (27)
Abigail (25)
Occupation
Chad DiMera:
Executive at DiMera Enterprises (2017-present)
Abigail Deveraux:
Receptionist at the Salem P.D. (2017-present)
Residence
DiMera Mansion
430 Lakeview Drive
Salem, Illinois , U.S. 06649

Relationships
Family
DiMera, Horton, Johnson
Parents
Chad's Parents:
Siblings
Chad's Siblings:
Spouses
Chabby Marriage Status:
Mar 15, 2016 - Jun 27, 2017 (divorced)
Children
Thomas Deveraux
Grace DiMera † (Chad's First Born Daughter with Mia McCormick)
Grandparents
Chad's Paternal Grandfather:
Santo DiMera †
Abigail's Maternal Grandparents:
Laura Horton
Abigail's Paternal Grandparents:
Duke Johnson †
Josephine "Jo" Johnson †
Harper Deveraux † (adoptive)
Camille Deveraux † (adoptive)
Aunts and uncles
Chad's Aunts/Uncles:
Ryan Brady † Abigail's Aunts/Uncles:
Adrienne Johnson (paternal)
Mike Horton (maternal)
Nieces and nephews
Chad's Nieces/Nephews:
Steven Hawk
First cousins
Abigail's Cousins:
Victor Kiriakis II
Godchildren
Abigail's Goddaughter:
Chad Michael DiMera and Abigail Johanna Deveraux DiMera are fictional characters and a popular favourite supercouple from the NBC daytime soap opera, Days of Our Lives.
Casting and Music
Edit
Abigail Deveraux Edit
The role of Abigail Deveraux was originated by Meghan and Michael Nelson on October 19, 1992, who shared the role until December 8, 1994. Paige and Ryanne Kettner took over on December 20, 1994, until December 27, 1995, in a recurring capacity. The Kettners were contracted to appear as Abigail, their run started on January 16, 1996, and ended on June 5, 1998, however they returned on October 13, 2000, and had their final run end on January 2, 2001. Megan Corletto portrayed the role of Abigail from January 31, 2001, and remained until May 27, 2003. She was replaced by Jillian Clare from August 28, 2003 to June 24, 2004.
On October 31, 2004, it was announced that the character would be recast and rapidly aged to a teenager with fifteen-year-old actress Ashley Benson signed on to appear as Abby, she first appeared on November 12, 2004. Benson remained with the show for three years until her departure from the soap on May 2, 2007.
In December 2010, it was reported that the character of Abby would be brought back to the canvas with newcomer Kate Mansi assuming the role. Mansi first aired on March 2, 2011.
In January 2016, it was revealed that Mansi will be exiting the show; she last appeared on June 24, 2016. In June 2016, Soap Opera Digest broke the news that newcomer Marci Miller had been cast as Abigail. In the November 14, 2016, issue of Soap Opera Digest, it was confirmed that Miller would make her first appearance as Abigail on November 10, 2016.
Chad DiMera Edit
The casting and character of Chad DiMera (then Chad Peterson-Woods) was announced in late May 2009. Casey Deidrick had joined the cast as Chad. Deidrick revealed in an interview that he originally auditioned for the role of Tad. Despite very positive feedback, Brendan Coughlin was cast in the role of Tad. Deidrick's audition caught the attention of casting director, Marnie Saitta and he was soon called back to audition for the newly created role of Chad. Deidrick tested opposite Taylor Spreitler, whom he had previously met through a mutual friend. Deidrick learned a few weeks later that he had won the role and signed the standard four year contract. In the spring of 2013, the series released a casting call for an actor matching Deidrick's description which led to speculation that the role of Chad was to be recast. At the time, Deidrick's screen time had declined dramatically and he had also booked several guest appearances in prime time. On June 20, 2013, Deidrick confirmed his departure from the series through Twitter and posted a picture of his final script. Deidrick's last air date was October 30, 2013. Michael Fairman revealed that Deidrick made the decision to leave the series earlier that year and also hinted at the possibility of the role being recast. Deidrick told Soap Opera Digest that he wouldn't be opposed to a decision to recast, if it happened. However, the actor also said he was open to return to the series for future guest stints. Of his departure, Deidrick said, "I basically wanted to pursue other opportunities." However, Deidrick was grateful for all he learned. In June 2014, a picture of a script autographed by the Days of our Lives cast members was auctioned off at a charity event, and Billy Flynn was one of the signatures. On August 12, 2014, the producers officially confirmed Flynn's casting to Soap Opera Digest. Flynn was cast in the role of Chad and his first airdate was September 12, 2014.
This supercouple's music is "Because You're Mine", performed by Dasha Chadwick since 2016.
Early romance with Abigail (2011)
Edit
In January 2011, Soap Opera Digest reported that Abigail Deveraux (Kate Mansi) would be Chad's new love interest. Deidrick said he immediately connected to Mansi during her screen test. The writers teased the pairing throughout the spring of 2011 as Chad struggles to accept his new identity as a DiMera. According to Deidrick, Abigail is immediately turned off until she realizes that Chad is different from the rest of his family. Deidrick admitted that it was easy for him to work with Mansi due to the closeness in age. In an interview with TV Source Magazine from 2011, Mansi compared Chad and Abigail's dynamic to Romeo and Juliet. The duo shared an "instant attraction" but she distances herself because he is a DiMera knowing her mother Jennifer Horton (Melissa Reeves) does not approve. Mansi revealed that Stefano and Kate would also interfere in the romance forcing Chad and Abigail to "fight for their relationship," which makes them stronger. Deidrick said challenges were inevitable due to the relationship evolving so quickly. Mansi revealed in an interview that Chad "turns to her out of frustration from feeling the push and pull of wanting to be a part of the DiMera family but also not wanting to be apart of something that he feels is immoral." Deidrick explained that Chad can identify with Abigail because he also grew up with a father who neglected him which is why he and Jack don't really see eye to eye. Jack's disapproval of Chad's heritage also drives a wedge between Abigail and her father as she continues to defend Chad.
The onscreen pairing of Chad and Abigail became very popular among fans and garnered the squish name, "Chabby". Jamey Giddens enjoyed Abigail and Chad's new dynamic displayed in their snooping around Cameron. Giddens said that while he wasn't a fan of their initial romance, "Abby and Chad's scenes were fun, and made me wish I could see more."
Background
Edit
Abigail Devereux is the first born daughter of the legendary supercouple Jack and Jennifer Deveraux. She is of the Horton family.
Chad DiMera is the youngest son of the greatest villain in the soap genre, Stefano DiMera also known as The Phoenix. He is of the DiMera family.
They meet in Java Café and Abigail was instantly attracted to him vice versa with Chad. Despite finding out that he is a DiMera, she continues to fall for him and eventually the two of them start dating.
Chad and Abigail finally got married at the DiMera Mansion on March 15, 2016. Sadly they got divorced more than a year later in June 27, 2017.
Together they have one child while Chad had one daughter:
Chad and Abigail's first biological child, Thomas Jack Deveraux, was born on November 24, 2015.
Chad's first born daughter with Mia McCormick, Grace McCormick DiMera, although Chad never knew she was his daughter till months after she passed away because of Bacterial Meningitis. Grace was born in January 26, 2009 and died in June 9, 2009. If she was alive she would have been Abigail's stepdaughter.
They are the first and only DiMera/Horton Supercouple in Days History. Chad and Abigail are soulmates, the love of each other's lives.
Storylines
Edit
In March 3, Abigail Deveraux (Kate Mansi) met Chad DiMera (Casey Deidrick), even though at the time she did not know that he was a DiMera, she was instantly attracted to him vice versa with Chad. Soon she found out about his true identity and although at first she was reluctant to get close to him concerned that he is Stefano DiMera's son, they began getting closer up to the point that when Chad decided to move into the DiMera mansion, he asked for her help to move in and she excitedly and happily accepted. Abigail and Chad's families, the Hortons and the DiMeras were very disapproved with the romantic relation between them.
In August, 2011 he leaves the DiMera mansion after he was shot by one of Stefano's enemies. After that, Chad had decided to not have anything to do with his new found family which helped Chad and Abigail's Romance develop even more. In September, Jack Deveraux, Abigail's father returned. Abigail was furious with her father for leaving them without saying anything, being out of touch for a year, and then suddenly reappearing. It turns out that Jack had gone to Afghanistan to investigate a story about a drug ring without telling his family where he was going. While he was there, he was kidnapped, tortured, and held hostage. Abigail felt bad for the suffering that her father endured, but still had a hard time forgiving him for leaving without telling anyone.
Chad was there for Abigail through Jack's return and the two grew even closer, both personally and professionally. Abigail contributed articles to Chad's website, SalemSportsFan.com, and even won a journalism award for one of the columns that she'd written. Things went well until Chad started noticing that he had more in common with Abigail's best friend, Melanie Jonas after they share a kiss at the town's Halloween party. Meanwhile, Chad, Will and Sonny Kiriakis launch an internet website for sport fans at Salem University. However, they are forced to shut it down when criminals begin using it for illegal gambling. The criminals then kidnap Chad and Melanie and believing they are about to die, the two confess their feelings. Abigail realised that she was starting to have feelings for the much older, Austin. Abigail and Chad made the mutual decision to break up on New Year's Eve 2011.
A few days later, Abigail caught Chad and Melanie looking very close and realised that the two of them had feelings for each other. Abigail was furious at both of them, especially Melanie. Despite Melanie's offer to give up Chad, Abigail could not forgive Melanie. In time she gave them both her blessings. Later in 2012, tragedy was spreading, Melanie was unintentionally kidnapped because of Gabi's obsession towards Chad, while Abigail's father Jack Deveraux became a martyr after sacrificing himself to save his daughter from death in an elevator. Chad and Melanie's relationship did not last, Melanie left him after she found out he was keeping the identity of the person who had her kidnapped a secret. Despite them being engaged and with Chad's own reasons for his actions, Melanie left town so she can forget the trauma she had faced in Salem.
On New Years Eve 2012, a year after Chad and Abigail broke up, they shared a kiss in midnight. They briefly reunite and exacts revenge on Gabi when he reveals at her wedding to Nick that Will is the father of her unborn child. Abigail dumps Chad forcing Lexie's brother, Cameron Davis (Nathan Owens) to come to her aid. Chad and Abigail eventually patch things up when they learn Cameron has been moonlighting as a stripper. She agrees to a date, but later backs out. Chad is touched when Will and Gabi name their baby Arianna after his deceased daughter, Grace DiMera.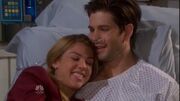 Chad is mistakenly led to believe he has a brain tumor, and lies to Cameron about his diagnosis to keep him away from Abigail. Chad and Abigail consummate their relationship only for Chad to get shot at EJ and Sami Brady's engagement party. Though he survives, Abigail dumps him after she discovers his lie about the tumor. On October 30, 2013, Stefano accompanies Chad to Boston for a surgery to repair damage from the bullet. A few days later Cameron got a job offer from Doctors Without Boarders. He accepted the position and left Salem. After Chad's surgery, he called EJ to tell him that the surgery was a success, but to let Abigail know that he wouldn't be coming back to Salem.
In 2014, EJ DiMera, Chad's older brother and Abigail were getting close and in January, 7 they began having an affair that lasted till March. EJ was desperate to keep the secret of the affair a secret to his then fiancé, Sami Brady. Soon the affair was exposed, and Sami was determined to make EJ and Abigail suffer. She eventually started dating Ben Weston.
In September 12, 2014, Chad returned to Salem and upon seeing EJ,he punched him for sleeping with Abigail after finding out about their affair in Will's article. Chad reconnected with "T", Will (Guy Wilson), Sonny, and Abigail, whose feelings for him had resurfaced once more. He does not like the fact that Abigail is dating Ben Rogers (Justin Gaston, Robert Scott Wilson). He tried to get Ben fired from his club by accusing him of stealing but Sonny disagrees with Chad. Chad charmed Abigail and soon became interested in Ben's sister Jordan Ridgeway (Chrishell Stause). Chad and Jordan began dating, but they soon broke up.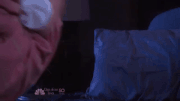 Jordan soon after leaves Salem after receiving a new job opportunity. After Jordan leaves Salem, Chad went back into pursuing Abigail, but, his life got changed once more when he discover his adoptive sister Kristen was killed, and now know that he was the last child in the family. In June 3, 2015, Abigail cheats on Ben and sleeps with Chad. Chad tells Abigail that he was just using her to get revenge on what happened with EJ, but the truth is he is still in love with her and wants to protect her from his father.
Abigail becomes pregnant and the father is revealed to be Ben after Ben's father, Clyde Weston threatened the doctors facilitating the paternity test. Chad is disowned by Stefano and, depressed, goes to a bar where he meets Serena Mason. Serena rejects his advances and Chad drunkenly goes after her, waking up the next morning without any memory of anything that happened after he left the bar and soon finds out he's the prime suspect after Serena is found strangled by the "Necktie Killer" in the park. Abigail sticks by him even though she's still with Ben. After the murder of Paige Larson and when Dr. Marlena Evans is attacked when she's unable to help Chad remember what happened the nights Serena and Paige were murdered. After Will was killed, Chad realised it was Ben who was the Necktie Killer he confronted him and they got into a fight that ended with Chad entering into a coma. Abigail continues to believe in him, despite Ben claiming Chad attacked him. Chad was taken into custody after he woke up and continues to be convicted of the murders.
While getting ready for Hope Brady's wedding to Aiden Jennings, Abigail tells her mother that Ben is acting weird, which Ben overhears. She soon finds pictures of Chad on his phone, many pictures of him and she realizes that he was stalking him. When Abigail suggested to give this to the cops to clear Chad's innocence, Ben admits to being the Necktie Killer and to framing Chad. Abigail tries to get him to get help from Marlena but he refuses. Then when Abigail tries to get away he goes barking mad and knocks her out and takes her to an abandoned cabin in Mammoth Falls and handcuffed her to a chair so she couldn't escape. Abigail tried to escape a few times but failed.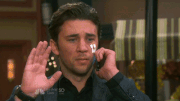 Chad is released after Aiden Jennings attacks Hope Brady on their wedding night and he is believed to be the "Necktie Killer." Chad goes to Abigail and Ben's apartment to thank Abigail for believing in him, but Ben (who is the real killer) makes him leave threatening to call the cops. Abigail, who Ben is keeping hostage in a cabin in the middle of nowhere, is forced to call Chad and tell him that she's done with him, she is able to communicate with Chad that she's in trouble without Ben knowing. When Chad found out that there was something wrong he asked Rafe Hernandez to help find her and after some arguing Rafe agreed. The police tracked Ben and Abigail's location and Chad went looking for them.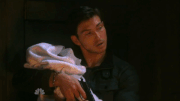 A little while later, she started getting pains which she thought were cramps but they later turned out to be labor pains. Abigail gave birth to a healthy baby boy, thanks to a midwife named Wendy Taylor who was killed by Ben after she helped in giving birth to Abigail's son.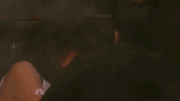 Soon after, Chad arrives at the cabin, but Ben knocks him out and ties him and Abigail to the bed, setting it on fire and leaving with Abigail's premature son. Chad is eventually able to get himself and Abigail free and he carries her to safety. They are found by the police and Chad and Abigail were returned to Salem. Ben was arrested for the murders thanks to JJ and Lani and Abigail testified and revealed to the police all of Ben's actions. He was put in a jail cell with 24 hours suicide watch over him.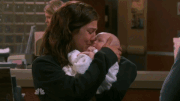 Stricken over the disappearance of her son, Chad and Abigail's brother JJ Deveraux go back to Mammoth Falls, where Abigail was being held hostage and find her son at a motel and then reunite them at the hospital in Salem. He was named "Colin" by Ben but Abigail wanted her son to have his own name and so she renamed him Thomas Jack Deveraux, after her father Jack Deveraux and great-grandfather Tom Horton.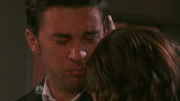 Afterwards, Chad and Abigail start to plan their future together. Abigail revealed to Chad when she first started dating Ben she knew deep down in her heart that she couldn't really be in love with him for she never stopped loving Chad even to this day she still never stopped loving him vice versa with Chad. Chad is later hypnotised by Marlena but is brainwashed by his older brother, Andre DiMera, after he hijacks the session, to do the family bidding and get close to Belle after Sami stole the DiMera fortune. He is also forced to break up with Abigail.
On New Years Eve, after Thomas gets sick it's revealed that Chad is his father, not Ben. He and Abigail eventually get engaged. Weeks later, Chad buys the DiMera mansion, and he and Abby move in with their son, Thomas. Chad was later shocked that his father has been murdered. Andre claims that Hope killed Stefano, and Rafe helped her cover it up.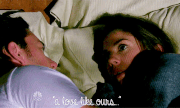 Chad doesn't believe Andre, and refuse to help him after he has been arrested for Stefano's murder. On Valentine's Day morning, Chad and Abigail Vowed to each other that "A Love Like Ours Comes Once In A Life Time." Chad and Abby plan their wedding, but Chad then learns that Ben has escaped custody.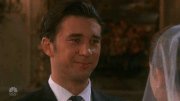 On their wedding day, Abby sees Ben outside the window and lets out a blood curdling scream. After it's determined that Ben is nowhere on the property, Abby and Chad get married and in their vows they both declare that they are everything to each other, along with their son and promise to love one another forever. Abby continued to be haunted by Ben even on her honeymoon with Chad. When they get back to Salem, Abby hallucinates seeing and interacting with Ben. "Ben" even picks up Thomas and goes to leave orb him. Abby shouts at Chad and JJ to stop Ben, but they don't see him there.
Abby continues to have hallucinations of Ben until the real one shows up. In April 7, Ben broke into the DiMera Mansion, and in the living room he confronted Abigail and made it clear to her that he wants her and "their" son back. Abby gets Ben to drop his guard by lying about Chad abusing her, and then seducing him. Abby seduced Ben by lying about Chad abusing her, and then he was taken to her bedroom where she continued to seduce him till she stabbed him in the shoulder with a pair of scissors, and then knocked him out with a lamp. Chad calls her to check up on her, Abigail doesn't tell him that Ben is at the house instead she decides to take care of Ben herself and tells Chad to pick up some groceries so he wouldn't interrupt what she's about to do to him.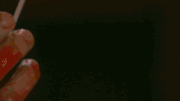 Abby tied him to the bed, and woke Ben up just so she could taunt him. Abby struck one match after another which terrified him since he slowly began to realize what she was gonna do. Ben told her that even if she killed him, he will always be with her, though Abigail was not worried as she believed she was doing a public service. Without hesitation, Abby lit Ben on fire. Chad arrived and put out the fire. Ben was burned heavily in his legs. Despite the pain, he tried to make his escape but Chad knocked him out and gave him a busted lip. Abby was furious with Chad as she wanted Ben to die. Ben got arrested and was condemned by the District Attorney Justin Kiriakis to be sane enough to be sent to a Maximum Security Prison.
Later on, Abby overheard Chad and Marlena talking about admitting Abby into a mental institution, and Abby took Thomas and fled to a motel. Chad and JJ found them, and talked Abby into returning home. When Abby couldn't calm Thomas down, but Chad was able, Abby realised she needs help, and agreed to go get help. While being evaluated at the hospital, Abby had a nightmare about Ben. "Ben" told Abby now that he knows she doesn't love him, she has to die, and Abby woke up alone and afraid.
Abby eventually requested that Chad no longer visit her, but in June, Abby was injured in a fire. Chad went to see Abby, who insisted that Ben was there. In Abby's mind, she could still see Ben. Chad was horrified and confused that Abby seemed to be getting worse, not better. Chad got even more bad news when he learned that Abby was the one who set the fire. As Abby slept, she remembered seeing Ben again. Abby opened a drawer in her room that had a lighter and can of gas, which Abby used, hoping to rid herself or "Ben" for good. Then, Abby imagined that Jack had appeared and dragged her out of her room, before she got too injured. When Abby woke up, she declared that she wanted to leave, and Chad agrees to help her escape.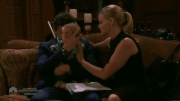 Abby disappears, and Chad pools all his resources into finding her. JJ and Jen wonder if Chad broke Abby out, and is hiding her, but Chad swears he isn't. Andre offers to help if Chad bequeaths him an old safe house of Stefano's outside of town. Andre claim he found a letter. Chad reads the meter and becomes convinced Andre has Abby. Andre denies the accusation, but tells Chad he lied when he said that he found the letter. Andre says he saw Abby, and she gave him the letter. Chad still doesn't believe Andre, and leaves. Chad later decides to get close to Andre to find out if he does Abby. Andre claims Abby died in a plane crash, leaving Chad devastated. As Chad spirals more and more out of control, Jen decides to sue a had for custody of Thomas, believing he can't take care of Thomas. Chad hires Belle as his attorney, but eventually realizes he is in no shape to take of Thomas while he is grieving Abby, so he decides to give up custody. Jennifer also realizes she can't take of Thomas, so the both of them decide to let Thomas stay in the DiMera Mansion with Lucas and Adrienne helping Chad raise him.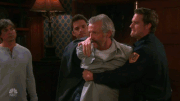 Later in September, Clyde Weston escaped prison and made his way to Salem where he had every intention of kidnapping Thomas, who in his delusional mind believed should be Ben's son, even though he knows he isn't his, and reunite him with his "deranged serial killer of a son" believing it will redeem him for the abuse that he had done to Ben as a child. However, his plans had been foiled by the DiMeras and with the help of Adrienne and Lucas, he was arrested once more and sent back to prison.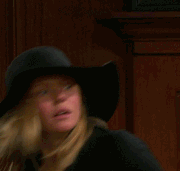 In November 2016, Abby returns to Salem after faking her death with Andre's help, and being cared for by Laura. Abby goes to see Thomas and runs into Andre at the mansion. Abby hides when Chad comes home, and waits until he leaves before she comes out of hiding. Andre promises Abby he won't tell Chad she has returned to Salem. Abby briefly holds Thomas, before leaving the mansion.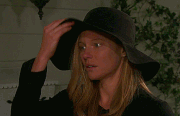 Abby reveals herself to Jennifer, and explains why she ran away. She hides out at home with only Jennifer knowing she is alive. When Andre comes over to talk to Jennifer, Abby attempts to run. Andre catches her, and to Abby's surprise, Andre encourages Abby to reveals herself to Chad, and reclaim her life. Andre goes to take Abby to the mansion, but they see Chad at the square. Abby attempts to run, but Andre stops her, and tells her it is fate. Abby slowly approaches Chad, but then runs away when she sees Gabi come up to him. Andre catches up with Abby, and advises her to take some time to think about it. He gives her an untraceable phone to call him anytime she needs to.
Abby hides out in the attic at Jennifer's, and is eventually discovered by JJ, who is happy to see his sister alive, and agrees to keep her secret. Andre continues to push Abby to reveal herself. Abby sees Dario Hernandez down by the docks, and blackmails him into keeping her secret using his illegal activities as leverage. Abby sees Chad talking to a memorial for Abby in the park, and she has a panic attack and runs into Dario, who comforts her.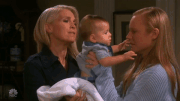 Abby meets with Andre, and tells him she is finally ready to reveal herself and reclaim her life. Andre goes with Abby to present her to Chad, but they walk in on Chad and Gabi as they are passionately kissing. Abby runs off, and starts to have a panic attack. Andre catches up with her, and assures her that Gabi is just a distraction, and Chad will drop her when Abby reveals her. Abby thinks the best thing for everyone is to leave Salem for good. She thanks Andre for his help, and says that despite his initial motive for using Abby to get back into Chad's good graces, she believes he wants them both to be happy, and asks him to respect her decision. Abby says goodbye to Jennifer and is all set to leave Salem. Andre has Abby meet him and tells her if she won't tell him she is alive then he will. Abby threatens to tell Chad about Andre's involvement, and Andre backs off. Abby goes to say good bye to Thomas and Chad sees her.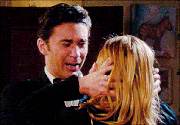 Chad is shocked and relieved to know Abby is alive, but wants to know where she was. Abby explains everything to Chad and he is frustrated and shocked by Abby and Andre's actions. Abby says Chad has every right to hate her, but Chad yells he doesn't hate her, but doesn't understand how she could do this. Thomas wakes up and starts crying, and Chad asks Abby if she can be a mother for Thomas.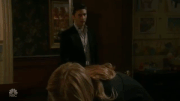 When Gabi arrived at the mansion the next day, Abigail revealed herself and she explained that she had recently seen Gabi and Chad kissing in the mansion. Despite knowing that she hadno right to be upset, Abigail couldn't help wondering on how long has that been going on. Gabi realised that Abigail was the one who had told J.J. about the kiss. Gabi explained that they both thought she was dead and wondered how long Chad was supposed to wait and if they had any idea that she was alive it would never have happened. Abigail wondered if Gabi was sure about that.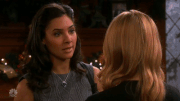 Before Gabi could respond, Chad returned and told Abigail to stop, stressing that it isn't Gabi's fault. If there is someone to blame it was herself. J.J. arrived as Gabi was exiting the study. Abigail explained that she had begged J.J. not to tell anyone that she was alive, prompting Gabi to wonder how Dario had found out. Chad was shocked that Dario knew she was alive. Meanwhile, Gabi agreed to go somewhere else with J.J. so they could talk privately. Before leaving, she gave Abigail another hug, tearfully declaring, "Seeing you is the best Christmas present." After Gabi and J.J. left, Abigail turned to face Chad. He wondered if he was supposed to just pick up where he had left off with her and pretend that the last few months had never happened. She believes its possible but he's not sure if its possible.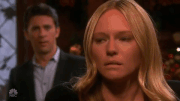 Chad wondered if she knew what it was like to live without her. Abigail stressed that she was sorry for what she had put him through. He believed her but insisted that things could have been much different if she had just allowed him to help her. She explained that she hadn't wanted to be a burden to him. He countered that his pain and suffering was the real burden! She started to respond, but he interrupted, adding that they vowed to love each other in sickness and in health! That was his responsibility, not a burden, and he would have done it for her gladly! He would have stood by her, no matter what! Abigail asked if he will stand by her now as she approached Chad and put her hands on his chest. He stammered as he backed away from her, unsure of how to respond to her question. She admitted that J.J. had helped her realise that she had put Chad through the exact same thing Jack had put them through, and that was why she knew just how much pain she had truly caused him. But she told Chad they are meant for each other, she was getting ready to walk out of the nursery, and she was never coming back, but somehow, something caused Chad to walk in there the exact moment that she was there. And it might have been fate, or destiny, or God -- whatever it didn't matter what mattered is that he found her.
Chad stressed that he loved Abigail and would do anything for her and Thomas. But he doesn't know if he can get through this. He doesn't know when he's gonna stop being mad at her, he doesn't know if he can trust that she won't run away every time things get tough again. Abigail wondered where that left things between her and Chad. Fighting back tears, he stroked her cheek as he replied, "All I know is that I don't want to let you walk out that door." He made it clear that although he was going to need some time to figure things out, he wanted her to stay at the mansion during that process. She happily agreed.
Chad keeps his distance, but allows Abby to stay at the mansion, so Thomas can still have his mother. On New Years Eve, Abby attempts to romance Chad, but fears they are moving too fast. After Thomas goes to sleep, Abby comes into the room. They talk things through, he also confides in Abby about Stefano being alive, and says he is tired of people lying to him. Out of the blue, they almost make love before they stop. Abby leaves, but thinks to herself how Chad still wants her.
The next day, Chad and Abby enjoy some time out with Thomas as a family. Abby is hesitant to be out in public, but Chad encourages her to face her fears. Abby says she is still facing charges for the hospital for, but Chad says they will deal with it together. As the three of them have lunch in a restaurant, they managed to get Thomas to say "dada". Abby is happy that she got to be there for Thomas's first word since she missed so many other firsts. Gabi runs into the happy family, and Chad asks to speak to Gabi in private.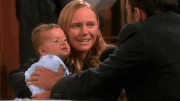 Abby takes Thomas back to the DiMera mansion where she puts him down for a nap, and assures him she will never leave him again. Abby silently cries, and Andre enters the room, and asks Abby what's wrong. Abby says Chad is mad at her for leaving, and she is not sure if he will ever forgive her. In the Park, Chad told Gabi he meant what he said about having feelings for her, and that she had awoken him from a long sleep. Gabi tells Chad she still has feelings for him, but their situation had changed. They wish each other well, and Chad goes home where he tells Abby he wants to rebuild their family, but it will take time to trust her again.
Abigail informed Chad that Jennifer wanted to babysit Thomas overnight. Grinning, Chad asked Abigail if that was a plan for an evening together. Chuckling, Abigail said it was her mother's plan. Abigail said she was excited to go out on a date with Chad and he agreed. After Abigail left to take Thomas to Jennifer's house, Andre stopped by the mansion. At the Horton house, Jennifer told Abigail that she was happy to give her a night alone with Chad.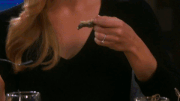 Later, at Club TBD, Abigail and Chad awkwardly chatted as they stared at the dinner menu. Chad wanted to call Jennifer about Thomas, and Abigail smiled. Chad admitted he had turned into an overprotective dad. When Abigail noted that Chad's reaction was normal for a single parent, Chad countered that Gabi was a single mom and not so overprotective. Chad apologised. Abigail said she did not resent that Chad had mentioned a friend who had helped him through a difficult time. Abigail told Chad not to walk on eggshells with her.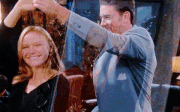 As Abigail and Chad smiled and looked into one another's eyes, Chad suggested they order wine. After drinks, Abigail and Chad ordered food. Abigail told Chad that she had done everything because she loved Chad and Thomas. Chad said that he loved Abigail, but he needed her to be herself. When their favourite song started playing, Chad asked Abigail to dance. Abigail and Chad danced slowly together, wrapped in one another's arms. Chad leaned his forehead against Abigail's and they both felt at peace for the first time in a long time. After dinner, Abigail and Chad returned home, and he escorted her to her room. Abigail thanked Chad for the wonderful evening. After changing into her nightgown, Abigail walked down the hall to Chad's room. While Abigail stood in the hallway, staring at the door, Chad sat on his bed, staring at the wall.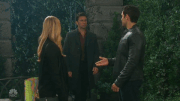 The next day, after she went to get some clothes for Thomas Abigail came across Dario. They made jokes on how she's finally free and how they are friends. Chad later arrived, bothered by how Dario is at the company of his wife he is angry at him for keeping his wife's presence in Salem a secret to him. Later, Chad was called out by Gabi to the Kiriakis Mansion to stop the fight between Andre and Deimos.
On January 18, Chad meets Gabi in the park, thanking her for helping him stop the argument between Deimos and Andre. Gabi's afraid somebody will get hurt. Chad asks her to stay away from it. Sonny runs right into Abigail at the square. They hug. He meant to call. They catch up and she brings up Gabi and though Sonny won't betray Gabi's confidence, he's still there for Abigail. She digs to find if there's a special man in Sonny's life. Sonny tells her about kissing Paul on New Year's. She's psyched even though he's hesitant that their old flame will reignite. Chad arrives home to Abigail. He tells her he just saw Gabi and why. Abs says she doesn't think he needs to tell her when he sees Gabi, but doesn't look convinced of her own words. Later, she eavesdrops on him calling Sonny for a meeting about the shipping. Chad, Sonny, and Dario meet at TBD to discuss the technology and who has the rights to sell it. Meanwhile, Abigail and Gabi sneak into TBD's office, worried about the fight between the Kiriakis and DiMera families. They overhear Chad asking Dario to broker peace before there's a war between them.
In the office, Gabi gasps, realizing why her brother was asking so strangely about her purse. Meanwhile, Dario refuses to share the technology of the device they're now calling 'The Orwell', with the other men. Dario says their buddy, Myron, will have it up and running in a month. Sonny reminds Dario they have the programming. In the end the meeting didn't end smoothly for anybody. Later, Gabi and Abigail arrive at the park, glad they're still friends. They agree to work together to try to solve the war over the Orwell device. They decide to find it and destroy it themselves.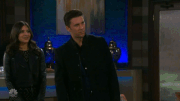 Both Gabi and Abigail meet at the DiMera mansion and brood over hearing Sonny, Chad and Dario arguing at TBD about the Orwell device. They talk about Myron, who knows about the Orwell device. Gabi says that he's a nerd, who hits on every woman in the club. Abigail agrees to Gabi's plan to seduce him to get information. Chad meets Sonny at the Kiriakis mansion, and Sonny asks to fix this situation. Also he asks for an alliance of their companies. Chad says if they cut Eduardo and Dario out, it'll cause a war. Chad agrees to talk to Andre while Sonny will speak with Deimos. Abigail arrives at Myron's office and she fools him easily, while Gabi keeps Dario occupied when he shows up. In the office, Abigail learns that Myron is recreating the data since he lost it. She receives a text from Gabi, telling her to get out of there just as Dario walks in. Abigail quickly covers and runs out.
Chad appears and when he sees Abigail dressed up, he's confused. They cover, saying they were having coffee. Gabs runs off and Chad's still baffled by her outfit. Chad and Abigail walk through the square and get amorous. They take it home. At the DiMera house, Abigail tells Chad she and Gabi are working on their relationship. She tells him that she "belongs" to him and this family. He likes that and kisses her. She wants to take him to bed. Abigail and Chad make out at the mansion.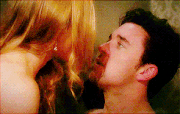 Until Andre and Kate interrupt to call a family meeting. Andre makes Kate a scotch neat and Chad tells the women that Andre sunk a Titan ship. They're shocked. Andre explains he retaliated against the Hernandez and Kiriakis men who stole his Orwell device. Chad tells them they can stay and strategise how to get it back while he takes his wife out.
Once they're gone, Kate and Andre argue over who Chad should be with. She's on team Gabi while he's on team Abigail. Kate doesn't understand why. Andre thinks she's just angry that he ruined her budding relationship with Eduardo. She says yep, it's true but maintains that Abigail isn't right for Chad. Chad takes Abigail to the Salem Inn for a romp. They start feeling less awkward and more amorous. "I love you," he whispers, as they kiss. He undresses her and they make love. Afterward, Chad tells his wife he wants to be a good husband to her. They eat fries and gossip about Kate and Andre, who are probably gossiping.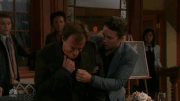 On February 1, at the DiMera mansion, Chad takes in Abigail's beauty and she says she's meeting Gabi, which at first confuses him but soon let it go and she wanders off. Gabi meets Abigail at the pub. They talk about how good things are between Abby and Chad, then agree Chad has nothing new to tell them about the Orwell device but Sonny does. Sonny shows up with Ari, and Abby steals his keys. Soon, Abby returns and pretends to find Sonny's keys on the floor. He goes off and Gabi asks Ari what's in the safe is at the Kiriakis house. "Black box," she says. Andre finds Chad at Mandalay. He tells his brother that Gabi and Abby are hanging out and that he and Abigail are on track. Andre's glad to hear that. They get down to business. Andre is proud of the way his brother is running the company and proud to be working with him and to be his brother. Later Andre takes a drink of champagne and drops it, then begins gasping. Chad goes to him and he falls to the ground. Chad calls for help. Paramedics arrive and take Andre to the hospital.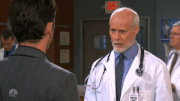 Andre is wheeled in with Chad following. Chad calls Abby to meet him there. Once she arrives, he fills his wife in and wants to get to Deimos. Abigail refuses to let him. The doctor appears and confirms Andre's been poisoned. They pumped his stomach and hopefully got most of it. He told Abby on how it might have been her in Andre's place. She's shocked to hear about Andre's state, Chad accuses Deimos. Gabi lets herself into the Kiriakis mansion and gets to work at cracking the safe. She quickly opens it and takes out the content just as Chad walks in. He sees the device in her hand and wants it. She refuses. Meanwhile, in Andre's room, Abigail visits him, rooting for him to recover. JJ and Lani arrive and she fills them in, then worries when she can't find Chad.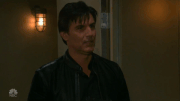 Chad and Gabi hide in a closet at the Kiriakis mansion as Deimos walks in. Deimos pulls a gun at Chad and Gabi at the Kiriakis house, demanding the Orwell. Gabi gives it back and he asks for the key. Chad and Gabi have no idea what he means. Deimos gets unhinged, and demands it. This goes on a while and Gabi unhooks her necklace and drops it on the floor as Deimos moves them to a sound-proof supply closet elsewhere. Once he gets the key, he'll let them go. He takes their phones and snaps a shot of them to prove they're alive. He locks them in and they scream and pound on the door. Soon, He fills her in on Andre's poisoning and Dario's beating. Gabi's in shock and pounds on the door, needing to get to her brother.
Meanwhile, Andre wakes up with Abigail at his side. She fills him in on the poisoning. Andre worries for Chad but she insists he's fine. Later, JJ goes to Andre and Abby, letting them know about the poisoning and Dario's beating. Neither answer questioning so JJ takes his sister into the hall and she opens up about the fight over the Orwell. Later Kate and Eduardo receive a text from Deimos, asking to meet in Andre's room. They head in and Andre asks if Dario's okay. Eddie says the surgery was a success. Deimos walks in with flowers and tells them he wants the key to the Orwell device. Nobody knows what he's on about so he shows them a photo of Gabi and Chad to use as leverage. He wants the key in return for their lives. Eduardo attack Deimos but Kate pries Eddie off of him and he gives them 48 hours to get the key back to him. Abigail overhears their conversation.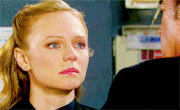 On February 8, Abigail wanders into Andre's hospital room waiting for Andre to get released so he can help her find Chad and Gabi. Andre asks Abby not to interfere with Deimos. Andre chastises her for getting involved at all. She shoves him and tells him that she won't stop until she brings her friend and husband home. Later, Jen rushes into the pub where she meets Abigail and she needs her advice and confidentiality, letting her mom know Chad and Gabi were kidnapped by Deimos who thinks they stole technology - some key - from him. Chad still attempts to open the door of the room he and Gabi have been locked in but it won't budge. Chad tries to calm Gabi after she starts to panic worrying she'll never see her daughter again.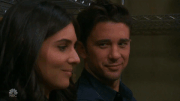 On February 10, when Abigail visits Dario, he wakes up. She lets him know about Gabi being taken. In the closet they're being held in, Gabi admits to Chad she's been trying to hide how she feels about him but he urges her to be herself. She can't - because of Abigail. Chad and Gabi discuss their feelings for each other. He admits he loved her too. He loves her. He loves her but he's trying to put his marriage back together. He didn't think it was possible but loves both women and doesn't know how to deal with it. At TBD, Dario has left the hospital of his own accord and is feeling dizzy waiting for Myron. He collapses, worrying Abigail.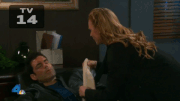 At the TBD office, Dario tells Abigail he's sure that Deimos kidnapped Gabi out of revenge. Dario thought his father would be proud of the hit but he wasn't. Dario admits he shocked himself. Abigail calls him better than that. She doesn't want him to try to be someone he's not. Myron walks in, ready to get back to work. Dario wanted to know if he could get the Orwell running. Myron believed he could do it. Dario planned on making it worth it to him if he could do it. Dario ordered Myron to do something to help Gabi and Chad. Abby begged Myron to keep trying to come up with a solution.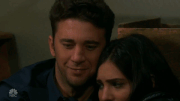 On February 14, Gabi and Chad remain locked in the freezer and soon the freezer turns on and cold air floods in. Gabi begins to panic and pounds on the door for help. Chad screams at her to shut up and stop acting crazy. Gabi refuses and can't believe he is so calm. As the locker gets colder, Chad and Gabi realize the only way to survive is with body heat. The two embrace. Abby meets with Kate, Eduardo and Dario at TBD. They discuss the key that Deimos is looking for and who may have it. Abby gets a text and must go pick up Thomas, but Dario stops her and informs her it's not safe. Abby says she can survive Salem after dark. Abby leaves, and Dario makes some calls. Jen and Abby meet up in the park. Jen promises her daughter that Chad and Gabi will be okay, and feels things will be resolved very soon.
On February 20, in Horton Square, JJ tells Abby that Chad and Gabi have been kidnapped; he needs her help regarding Andre. After, Abby meets Andre, who assures her he's on top of the situation with Chad. Andre is called aside and Abby accesses the information on his phone as her brother told her to do so. Andre returns and takes a call from Eduardo, who says it's time to do a trade for Chad and Gabi. In the refrigeration unit, Gabi asks Chad to hold her. She worries they'll never get out, but is glad she's dying with him. Gabi knows he loves Abigail, but feels they were meant to be – she wishes she'd realized it in high school. They kiss, and undress to share body heat. Gabi says whatever happens, she loves him. Chad loves her too. Abigail appears in the police station and confronts Paul and JJ. She wants to figure out a way to get their loved ones back – she took a photo of Andre's call list from his phone. JJ returns with an update and leave to check out a possible lead on Sonny. Abigail tells herself she will find Gabi and Chad.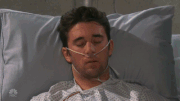 On February 21, Abigail goes to Dario at TBD. She shows him the list of all Titan properties nearby and tells him to do whatever it takes to bring them home. Dario makes a call and hears someone he knows is protecting an abandoned warehouse. He takes off and Abby follows. In the closet where they're being held, Gabi and Chad make out, half naked. Soon they pass out. Abigail bursts in and sees them half nude and barely breathing. She quickly starts CPR on Chad, begging him to breathe. He starts breathing and Dario grabs Gabi. At the hospital, Abigail and Dario hear that Chad and Gabi will make a full recovery, though they're still unconscious. Abigail visits Chad and cries, holding his hand. She's angry with him because she almost lost him. Meanwhile, Dario apologizes to Gabi for not protecting her better. Dario goes to visit Chad, who says Gabi's name while Abigail goes to see Gabi and she says Chad's name. Both Dario and Abigail are left wondering what happened while they were in the closet.
On February 22, Chad's awake in the hospital when Andre visits. He's relieved his brother will be making a full recovery and tells him that Abigail saved his and Gabi's lives. Chad tells him that they need to stop the fighting between families. Meanwhile, Gabi wakes up with a startle, Eduardo calms her down. Gabi cries that she was so afraid and Chad helped calm her. After he leaves she gets out of bed and walks to Chad's room. She barely remembers much but they both remember professing their love for one another and kissing. They both can't stop thinking about it. Rafe arrives to see Gabi. Later Gabi goes back to Chad. She basically tells him that everything that happened in the meat locker should be forgotten, then she runs off. Andre returns. Chad says he needs to be honest with Abigail about what happened in the meat locker.
On February 23, Abigail rushes into Chad's room and hugs him, glad he's awake. Dr. Grant interrupts, examines him, and goes. Once she's gone, Chad admits to Abigail that he kissed Gabi. Abigail tears up. She blames it on the hypothermia, knowing he's committed to her. She goes and Chad flashes to her return after faking her death and dancing with her. Abigail walks to the park and gazes at the statue Chad had created in her memory. She regrets letting Chad believe she was dead, and starts beating on the statue with her purse. She grabs the statue and throws it to the ground, smashing it. Dario finds her. She opens up about the kiss between Gabi and Chad. Dario's sorry but not surprised. He heard Chad call Gabi's name in his sleep in the hospital. Abby wonders if it's too late for her and Chad. Dario doesn't want to see his sister hurt but thinks Chad will forget about Gabi. Abigail thanks Dario for his friendship and hugs him. Abigail returns to Chad's bedside at the hospital and snuggles him. She doesn't notice the bit of lavender (Gabi's favorite flower) he's holding, hinting he's still lingering onto his feelings for Gabi.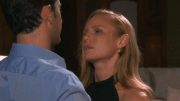 Abigail tells Chad she's glad he felt he could be honest about kissing Gabi. They agree to put this behind them. He's being discharged this afternoon. She invites him on a second honeymoon - to Cancun. Chad says Gabi suggests Cozumel instead. Later at home at the DiMera mansion, Abigail and Chad get cozy on the bed and profess their love for one another and then make love. On March 1, Abby informs Gabi that she knows what happened in the meat locker. Gabi tries to defend herself but Abigail tells that she's glad Chad wasn't alone. They hold hands as Gabi promises she'd never stand in the way of her friend's happiness. At the square, Chad thanks Dario for saving his life. Chad asks to settle their differences but Dario doesn't think that's in the cards. Deimos approaches and Dario goes at him. Chad stops him. They exchange words and Deimos goes. Dario wants to kill him. Back at the DiMera mansion, Abigail hears Chad on a call with his publicist Kevin, who quits, saying he can't fix the DiMera name. Abigail reminds him she's done PR and can help him by promoting the positive. She makes a quick call to an old friend and starts things in motion. Chad's impressed. He offers her a job.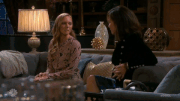 On March 3, at the DiMera mansion, Abigail tells Chad someone called about the book donations. Later, Kate and Andre arrive at the DiMera mansion. Chad and Abigail declare that this their house now. She and Chad will decide who is welcomed there. Chad invites Andre to move back into the house and Andre accepts. Kate's surprised when Chad allows her to talk business freely in front of Abigail. Kate wants to concentrate on their core businesses and disregard their enemies, while Andre is keen to sink more ships. Chad tells them about the photographs of the priceless artefacts he found in the Kiriakis safe they can use as an advantage instead of turning to violence. Chad thinks Gabi can help describe the photos. Abigail shot daggers at Kate when she agreed.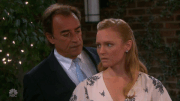 At the square, Abigail and Chad tell Andre about the book reading challenge and how it'll make Chad and the family look generous. Suddenly, Gabi appears with Arianna and Abigail looks upset. It's awkward so Abby plasters a smile on her face and takes the kids to the park while Chad discusses the contents of the Kiriakis safe with Gabs and how he wants to steal it. Gabi offers to help. In the park, Abigail and Andre discuss, that he's in her corner. Abby believes the fight for Chad is over and she won. Andre doesn't really believe that. They head back to the square and Chad makes a speech about how important reading is for kids. Arianna interrupts, asking to be read to and Abigail seems put off as Gabi stands over his shoulder, watching. Andre tells Abigail she needs to find a way to keep them apart.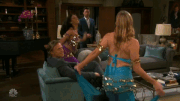 On March 9, Chad tells Abigail he and Andre are going to steal the stolen antiquities from Deimos and sell them. Abby points out that's a crime but he calls it a "victimless" one. They kiss as Gabi walks in. They go off to belly dancing while Chad takes a call from Andre, who says Deimos' Bulgarian antiquities dealer, Grigor, is in Salem to meet Deimos. Later Grigor is sitting with Chad and listening to his offer to buy the antiquities and put them in a museum until he can get them back to their rightful owners. Grigor can see that Chad's in it for the profit. Chad remarks that he will get a reward which will be worth more than the artifacts themselves once he returns them to their owners. Grigor can see Chad's got integrity but refuses him so Chad asks him to wait. He has something for him. He goes to the foyer to get a folder when Gabi and Abigail walk in, in their belly dancing costumes. Gregor sees them and assumes Chad did his homework and learned that his wife who passed away was a belly dancer. They head into the lounge and the women dance. Grigor's so impressed he decides to dump Deimos and go with Chad for his business.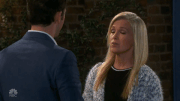 On March 13, Chad and Abigail canoodle and kiss goodbye at home before she goes to finish working on the benefit. Chad meets Gabi at the square. He has a gift for Thomas - a baseball glove. He thanks her for the belly dancing performance, saying it helped clear the deal. They reminisce about high school to when she gave him baseball lessons the first time he arrived at Salem high. Jennifer watches as Gabi offers to teach Thomas when the time is right. Gabi goes and Jennifer stops Chad and notices how comfortable he is with Gabi. She says it looks like there are feelings there. Chad admits it's true. Jenn demands he talks to Abby about that and stay away from Gabi.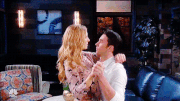 Abby arrives at TBD to discuss details for tomorrow's benefit with Dario. He's mesmerized by her beauty. They discuss supporting Salem high's athletic program and she gives him tango lessons. In the middle, Abigail sees Chad as she dances, instead of Dario. Later, Abigail goes and Gabi arrives. She notes her brother is quiet. He admits he shouldn't have offered to help Abigail with the benefit. He can't get her out of his mind. She gets it. Back at home, Abigail thinks it's a little early to be thinking about Thomas playing baseball, when she opens his gift. She and Chad discuss Deimos kidnapping him and Gabi and Abby asks if he wants to continue provoking Deimos.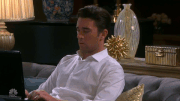 On March 14, Abigail worries about losing Chad when Deimos figures out Grigor's working for him now. Sonny arrives. He heard Chad stole valuable revenue from Titan. Sonny thanks them for it could be the beginning of Deimos' downfall. Abigail asks them to give peace a chance, then takes off. Kate arrives at the DiMera mansion and learns Grigor is now working with them. Kate's proud. Chad goes to take a call and tells Kate that sometimes in business you have to bend the rules. Abigail calls it breaking, not bending. DiMera can't ignore such a lucrative side business. Things can get messy. Everyone, including Gabi gets that. Abigail's reminds Kate that she doesn't need Gabi's advice. Chad returns and talks about stepping up security. Later, once they're alone, Abigail gets into a slinky number and makes out with her man.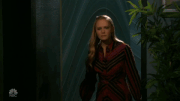 On March 15, at TBD Chad gives a speech about the DiMera Foundation donating money to local team sports and athletics. After the speech, Chad thanks Abby for the killer speech she wrote. However, he can't stop thinking about Gabi, and accidentally dumps his beer all over himself. He thinks now he'll have to go all the way home to change, but Abby has a backup suit for him in Dario's office. He runs to change, only to have Gabi walk in on him in his underwear. Chad becomes so flustered in trying to get his pants on that he trips and falls over. Gabi tries to help Chad pull his pants up, and they end up giggling. Abby walks in on them. Chad and Gabi scramble to explain their close proximity to Abigail as he shrugs into his shirt. Talk turns to planning for the event that evening and the girls leave.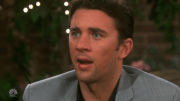 In the square, Chad observes Abigail and Gabi chatting and looks vaguely uncomfortable. He approaches and kisses Abby. Gabi hastily exits. Later, Abby leaves and Kate approaches Chad, chiding him about being torn between two lovers. Kate opines that Gabi is so right for him. Chad knows that, but asks her to let it go, as what's happening with the girls isn't fair. Chad states that Abigail and Thomas mean everything. Kate questions the strength of that relationship when he's pining for Gabi. Chad decides he should come clean about his feelings and muses about avoiding Gabi altogether. Kate again counsels that he may not have a marriage to save if he tells Abigail how he feels.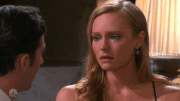 On March 20, Chad downs a drink at the mansion as Abigail appears. He calls her stunning and admits he's nervous because he needs to talk to her about his feelings for Gabi. He tells his wife he and Gabi are in love with each other. Abigail tears up. He reveals he wants to get over Gabi and continue to build a life with her. He needs to cut Gabi out of his life. He informs her that his love for Gabi will fade but his love for his wife is forever. Abigail sees she too will have to cut Gabi out of her life, and agrees he needs to do it soon. Chad goes to get the car at the DiMera mansion as Jennifer appears. Abigail cries in her mother's arms and tells her everything. Abigail blames herself for setting this all in motion. Jenn won't believe that. Chad returns. Abigail goes to fix her makeup and Chad guesses Abby told her. He vows to put Jenn and Thomas above all else.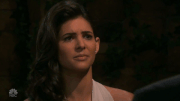 As Gabi and Dario get ready for the party at Rafe's, Gabi asks Dario to replace the bulbs in her bathroom so she can put on makeup. He doesn't want to mess up his suit. Gabi teases him, assuming he wants to look good for Abigail. Dario assumes his sister wants to impress Chad. She tells him she's got a date. He suggests they work together to break Chad and Abigail. Gabi refuses. She doesn't want Chad unless he chooses her and knows Abigail won't look Dario's way since she's so in love with Chad. Abigail and Chad arrive at TBD where the party is in full swing. Gabi and Dario appear. Gabi goes to find her date, Eli, and Chad goes to practice his speech. Dario reveals he and his date broke up. Abby's sorry. Meanwhile, outside, Chad professes his love to Gabi. She tells him she loves him, but he cuts her off. He can't be anywhere near her again, because he's working on his marriage. She understands that it's time for her to let go of any thoughts of a future together.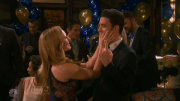 Chad says once his feelings have passed, they can be friends again. They both admit it hurts. Eli walks up, interrupting. Introductions are made and they head inside. Gabi's distant with Eli and runs off to Chad's office to try to get it together, but ends up sobbing. Abigail follows her. Gabi lets her know she will stay out of Chad's life. Abigail knows they need to be apart for a time but someday they'll be a part of each other's lives again. She returns to the party and dances with Dario until Chad cuts in on them and their song starts playing. Deimos' goon appears and tells Abigail he's a reporter for Salem Spectator. He asks for a quote about the evening. She follows him out. Gabi tells Eli she's sick and heads home and when Chad starts his speech, he calls for Abigail. When she doesn't come, Dario goes outside to find her and sees her wallet and bag on the pavement. Deimos' goon finds Gabi at the park...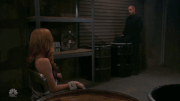 On March 22, at TBD, Chad introduces Abigail during his speech at the party and when she doesn't appear, Dario goes outside looking for her. He finds Abigail's purse and rushes back inside to tell Chad. They worry and Chad calls Abby but she doesn't answer. Chad gets a text from Abigail's phone telling him "We've got your wife. Come to Warehouse 8." He runs out. Dario calls Gabi to see if she has seen Abigail, but there's no answer. Deimos' goon shoves Gabi into a warehouse where Abigail's been tied up. The goon ties Gabi up and they ask what this is about, assuming it's Chad. Abigail tells the man to let Gabi go since she has nothing to do with this. But refuses.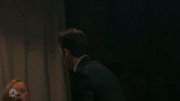 Chad searches the alley outside the warehouse for Abigail and Deimos' second goon knocks him out. Chad is dragged inside and tied up. Abigail calls his name and he awakens. He starts yelling, asking what's going on and notices Gabi and Abigail have had IVs inserted into their arms. Chad demands to know what's in them. Goon places a speaker on a table and a voice-scrambled Deimos taunts Chad about being helpless. He explains that there's a fast-acting poison in the IV bag and the goon will give Chad enough antidote for one woman. He has thirty seconds to choose who will live or die. Chad's let loose but doesn't know which girl to give the antidote to. Gabi coughs and tries to free herself. Chad gives Abby the antidote. Gabi loosens her binds, coughing from the poison. As the timer counts to 1, Chad reminisces about playing ball with Gabi in high school and throws her the rest of the antidote. Gabi frees herself and gulps it back. Dario, JJ and Paul burst inside. The men untie the women and get them to the hospital. Gabi starts convulsing and Abigail passes out. Meanwhile, in the alley, Deimos listens and bursts out in anger and swears as they have been rescued.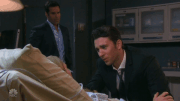 At the hospital, Abigail's unconscious with Chad at her side, asking her to fight. Dario appears and tells Chad Gabi's the same. Chad blames Deimos and fills him in on what happened before he got to the warehouse. JJ and Paul watch over Gabi and Paul calls Sonny to fill him in on what's happened and Sonny tells him he's on his way over. Dario stays with Abby while Chad leaves the room and before she wakes up, Dario tells Abigail he's in love with her. Once awake, she asks for Chad. Chad returns and kisses his wife. She worries about Gabi and asks him to find out how she is so Chad goes to Gabi's bedside and begs her to get well. Paul and Sonny visit Abigail and Sonny vows to ensure her safety. Chad can't get Gabi to wake up so Dario takes over watching her and Chad leaves her room as Deimos arrives.
On March 27, Abigail's woken up on the sofa of the DiMera mansion by Thomas' crying. Chad asks how she's doing. She insists she's fine. Abigail wants to see her but Chad's not sure it's a good idea, considering those boundaries they set. Abigail insists. Abigail and Chad arrive at the hospital and Dario tells them Gabi's still unconscious and that he's pissed. He blames Chad before stomping off. Eddie finds Chad and thanks him for saving his daughter's life. When Eddie leaves, Chad sits at Gabi's side and tells her he needs her to get better, that she has people who love her and can't lose her, including him. He kisses her. Meanwhile, Abigail finds Dario. He apologizes for going off on Chad. Abby understands. As they talk, Dario confesses he's in love with Abigail. She's shocked and informs him that she doesn't share the same feelings as her heart is with Chad. He tells her Chad doesn't deserve her because he loves her with half a heart. Abigail finds Chad near the hub. Suddenly, Eddie rushes out of Gabi's room, asking for the doctor. He tells them that she started fighting. Chad's relieved and Gabi wakes up with Dario in her room. Dario tells her to forget about Chad for he is with his own family and she is with hers. When Chad looks through the window of her room, Abigail notices how thrilled he is and it concerns her that Dario may have been right.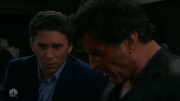 On March 28, at SPD, JJ shows Chad a photo of Deimos' goon, Rigo. Chad lies that he hasn't seen the man. Chad leaves but not before mentioning that he'll take care of it himself. Outside the Brady pub one of his men capture Deimos and bring to the same warehouse where he, Abby and Gabi were held. There he has his man tie Deimos up to a chair and beat him hard as his face is nearly completely covered in blood. He stops and Chad wonders what kind of sick animal would poison two women because he was bested by another man. Deimos says the war is supposed to be over. He rants about Chad stealing his antiquities business and Chad taunts him about Nicole leaving him. It works, Deimos yells at him to shut up. Chad pulls a gun but Deimos doesn't think Chad's a killer. Chad agrees... for now. He tells him the war ends now and leaves Deimos helplessly tied up and wishes him luck in getting out.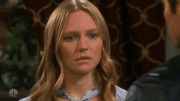 In March 30, Dario arrives at the DiMera mansion to discuss his profession of love for Abigail. Abby says there's nothing to discuss. She's in love with Chad and lets Dario down gently and says she can't hang out with him and then ask Chad to stay away from Gabi. Dario understands and offers to be there for her if Chad ever hurts her. Jennifer arrives. He goes and Abigail fills her in on on his feelings and how she told him they can't hang out anymore. At another location, on a park bench, Hope taps into a call Deimos makes where he's promising to make Chad DiMera pay. Hope arrives at the DiMera mansion to warn Abigail that they need to end this war. Soon Chad comes home and finds Abigail upset at the DiMera mansion. She heard he was responsible for beating up Deimos and asks if it's true. Chad says he gave him a small taste of his own medicine. Abigail starts screaming about retaliation and how she can't lose him or Thomas.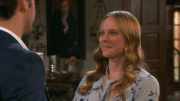 Later Abigail and Chad arrive to check in on Gabs. Gabi thanks Chad for saving her life. Abigail leaves but asks Chad to stay. She goes and Chad tells her he gave the antidote to Abigail first because he knew he could count on her to catch that vial. Gabi knows and insists she'll be fine, though her eyes fill with tears.Andre finds Abigail home working. She tells him Chad's with Gabi and he's immediately on alert, thinking Gabi will manipulate Chad. Abigail informs him that Gabi's not like that. Andre encourages her to find a way to remind Chad she's the love of his life. He goes and Chad returns looking glum. Abby suggests they do something nice for themselves like renew their vows. He likes that idea and they embrace.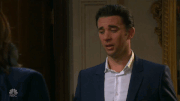 On April 3, Kate walks into the mansion as Chad and Abby are discussing renewing their vows. Abigail goes to take a call and Kate questions Chad about his lingering feelings for Gabi. Chad says he's devoted to his wife and son. Kate calls Gabi more suitable for him, considering Hortons are so black and white. Chad argues that Abby's pushing him to be a better person. Kate retorts that he already is one. Abigail walks up unseen as Kate goes on to say she's never seen Chad happier than the time he spent with Gabi. Chad thought his feelings for Gabi would be gone by now but he's going to stay away from her and devote himself to his wife. Later, once alone, Abigail tells Chad she's decided the vow renewal is a bad idea, mentioning Kate's words. Chad tells her to forget Kate and keep their plans.
Chad and Abigail walk into the pub and the air grows cold as they spot Gabi and Dario. It's hard for Dario and Gabi to pretend the others aren't there. When Abigail gets a call and runs to take it outside, Gabi follows and hears Abby telling Jennifer about renewing her wedding vows. Abigail disconnects from Jenn and apologizes to Gabi for what she overheard. Gabi admits it was unexpected and says she followed her out there to tell her she has to take a step back from their friendship. Abigail agrees it's the right thing to do. They hug and part ways and Dario goes home as Gabi calls Eli to hang out. Later, Chad and Abby return home and have sex.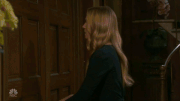 Later that night, in her bedroom, Abigail awakens screaming from a nightmare in which she finds Chad making love to Gabi in the parlor. She's so rattled and worries it might prove to be true, but discovers Chad alone when she goes downstairs. Chad confirms he's still on board for their vow renewal. Abigail leaves and Theo shows up wanting to ask Chad about advice on his relationship with Claire.
In the parkette, Abigail admits to JJ that she's thinking about Chad and Gabi. She's concerned whether their marriage is what he really wants. JJ thinks she should just be grateful, but Abigail doesn't want to stick her head in the sand. Her brother warns her not to doubt Chad's love for her or it could become a self-fulfilling prophecy. Abigail hugs him and he goes. Gabi appears. She hopes Abigail's vow renewal is everything she hopes. Eli catches up to Gabi. Abigail watches as they act playful together. Abigail joins a sleeping Chad in bed and whispers that she needs to believe he loves her as JJ said. She picks up his tablet off his chest and sees a photo of him and Gabi.
On April 6, Chad and Thomas wake Abigail up at the DiMera mansion. Abby tossed and turned all night and when Chad asks if she's okay, she flashes to Chad looking at a photo of himself with Gabi, but says she's fine. They chit chat about the movie "Sleepless in Seattle," which Chad surprises Abigail by saying he finds very romantic. Later, once they're dressed, Kate arrives and shows Chad that the business they stole from Deimos is doing well. Abigail takes an interest, annoying Kate. When Kate goes to take a call, Abigail rants that he hasn't gone legit yet. Chad says that's the long term plan once Deimos is out of the picture. Abby glares at Kate on her way out but overhears Kate ask if they are going to pass every decision past "her moral compass" which they wouldn't have to do if he was with Gabi. Abigail reappears and tells Kate to "shut the hell up" or she is no longer welcomed into her home.
Abby and Gabi run into each other at the park and agree that avoiding each other isn't working. Abigail fishes for information on her date with Eli and Gabi says it went well. Abigail gets uncomfortable when she learns Gabi watched "Sleepless in Seattle," with Chad during her disappearance. Later, Dario appears and she fills him in and Dario asks if they can reset their friendship. She smiles and he suggests they start with talking business. Gabi meets Kate at Mandalay. They see Dario and Abigail nearby. Kate questions Gabi about them and Gabs admits her brother professed his love for Abby and she thought they weren't speaking. In a perfect world, Abby and Dario would get together, but that's not going to happen. Kate suggests it will if she makes it happen. Gabi's not interested and assumes Kate's meddling because things aren't going well between her and her dad.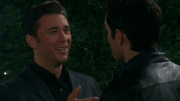 On April 12, JJ arrives at the DiMera mansion and tells Chad and Abigail that Gabi's father was arrested. Chad and Abigail feel bad and will contact her. Chad takes off. Chad finds Dario in the parkette and says he's sorry to hear about his father's imprisonment. Dario doubts it and warns that he better turn his attentions on taking care of his sister. Dario snaps at Chad to focus on his wife, not Gabi. Abigail deserves more than what Chad is giving her. Chad starts to laugh, and realizes Dario is in love with his wife.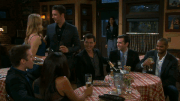 At the pub, Abigail, Eli, JJ and Lani, Sonny and Paul gather for a party to celebrate tomorrow's vow renewal. Chad appears and each says a sweet speech about togetherness. As they talk, Gabi walks in and overhears. She runs out. Everyone notices and Eli goes after her. At home, Chad tells Abigail about running into Dario, and asks if they have feelings for one another. Abby denies it, but when confronted, admits she knew he had feelings for her. She decided to have no contact with Dario. The baby cries and she runs off to care for him while Chad glances at a ring box. Later, the baby's asleep and they're in bed, Abby finds the ring box on the floor. She opens it and inside finds a ring.
On April 13, Chad and Abigail enthuse over their vow renewal before Chad goes to a meeting with Lucas. Once he's gone, Jennifer arrives with Abs' dress. Later she realizes she needs photos of Chad for a slide show she's preparing so as she leaves, Abigail gathers some photos. JJ arrives and brings Abigail the wedding cake and he shares his concern about Chad and Gabi. Abigail tells JJ she wants to focus on the wedding only. JJ leaves and she puts the baby to sleep while looking at old photos. She finds Chad's old year book in her bedroom, Abigail reads Chad's high school yearbook where Gabi signed it with a note about baseball. Andre interrupts with flowers for her special day and she shares her insecurities, that Chad loves Gabi more than her. Abigail thinks she needs to step aside. Andre shares that Abigail's intense love for Chad brought out the best in him and in Chad. Abby doubts that. Andre calls her Chad's future. Abigail worries that may not be true but Andre insists and she comes around.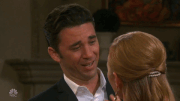 In the living room, Kate, JJ and Jennifer arrive. As Kate's about to object to the vow renewal, Andre bursts in and takes her aside, tells her to keep her objections to herself. Chad and Abby give a sweet speech and ask everyone to join hands. Andre forces Kate to hold Jennifer's hand. The vows begin. Chad talks about Abby being a light at the end of a tunnel and gives her a new ring to commemorate a new beginning. Abigail talks about how he turned things around for her, saved her, and then she falters. Abigail doesn't want him to give up on who he truly loves, and has realized that life's not a fairy tale. She asks everyone to give them time alone and once they leave the room, Abigail says she can't do this. He cries as she says she can't be his wife anymore. Declaring that he belongs with Gabi.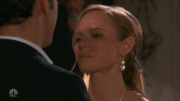 Chad is furious that Abby thinks he should be with Gabi. She says his vows were touching and she's sure he wants to mean them, but the most loving thing she can do is let him be with Gabi. She thinks he has an unbreakable bond with the other woman. Abby wonders if he would have saved Gabi before her. He wonders if Abby's going to abandon him again. In tears, she insists that she will never love anyone like she loves him, but she won't settle for less than all of him. She places her ring on the desk and kisses him goodbye. Chad cries. Andre strolls in and Chad tells him what happened. Andre encourages him not to give up on his marriage. Chad gives him a hug and leaves away. Abby wanders the streets and sits on a bench to cry. Dario spots her and she sobs into his chest about what happened. Meanwhile, Chad and Gabi cross paths.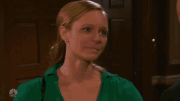 On April 18, Dario finds Abigail at the parkette, crying. She rants that if she renewed her vows, it'd be a lie. She wants his undivided attention and since it wasn't happening, she couldn't call her marriage a marriage. Abigail gets her back up and says that for the first time, she's seeing things clearly. Dario asks if she's sure it can't work. Abigail says this breaks her heart but she can't do this to her child. She heads home to pack. Gabi passes Chad at the park and he tries to fill her in on what happened at the vow renewal but she already knows. Kate told her. Chad tells her that Abigail doesn't think he loves her enough because he's still in love with Gabi. He explains everything that Abby accused him of and Gabi stops him. She's not the person he should be discussing this with. She urges him to do all he can to get Abigail back. Abigail runs into Chad on her way out of the DiMera mansion. She tells him she's staying with her mom. He tears up and begs her to stay but she leaves.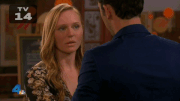 On April 21, in the pub, Abigail calls someone about a job. Dario appears, thinking she could use a friend. Abigail thanks him for helping her. But she wants to stand on her own now. Later Jenn arrives and they discuss Abby's reasons for leaving Chad. At home, a saddened Chad is visited by Sonny. He suggests his friend to give his wife space and focus on Thomas. Kate turns up at the mansion and tells Chad that she thinks Abigail did the right thing. Chad reminds her that he and Gabi aren't going to happen. Later, Abigail goes to Chad at the mansion. He takes Abigail to the square. He had it cleared and asks her to let him prove his love. He shows her that he has written down his vows. He wants her to have those so she can know that he means them each day. However she tells him that she feels like he's trying to buy her back. He reminded her that she the one who wanted to renew their vows and that she dropped everything during the ceremony. Abigail says she stopped living in denial and gives him back the vows he's written. Chad's attempts to win back his wife fails. Abigail and Maggie drop by SPD with muffins. Abby decides to stay behind and wait for JJ. When Maggie leaves, Abigail notices SPD is searching for a receptionist. She calls the number on the flyer she finds on Hope's desk. Gabi bumps into Chad outside the pub. He tells her it's over between him and Abigail for she wants his whole heart nothing more and that he can't give her that now. They soon wish each other well and part ways.
In April 27, At the square, Chad calls Abigail, and leaves a message for her to meet at the house to discuss business. Abigail arrives at the mansion, runs upstairs and returns with Thomas. She writes Chad a note and leaves. When Chad arrives, he bumps into the nanny who informs him that Abby took the baby and told her she could have the rest of the day off. Chad reads Abby's note and calls her. Jenn meets Abby at the pub. Abby ignores Chad's call. She lets her mom know she's renting a room at the Martin House and that she is the new receptionist at the SPD. Jenn's proud of her. Back at the mansion, Chad finishes up a meeting with Lucas and Kate. When Lucas leaves, Kate reveals that she has a new business venture to discuss that isn't quite legal. Chad agrees to it. Abigail overhears and shows herself once Kate. Abby doesn't like what he's doing. Chad doesn't care - he doesn't like that she took their son from his house. They start arguing and he reminds her that he's been caring for his son alone, all these months. She doesn't think he's playing fair and walks out with him yelling an apology after her.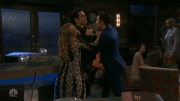 In May 1, Chad is walking in the Horton square where he comes across Eli and Gabi kissing, a call from Abigail comes in for Chad, his phone beeps and Gabi and Eli break from their kiss. As he tries to engage her, Gabi tells him to go back to his wife. At the park, Abigail disconnects from her call to Chad as Dario arrives. Abby tells Dario she saw Eli and Gabi kissing and that Gabs insisted she has moved on. Dario asks if she's sure she wants to move on from Chad. Abby doesn't feel she has a choice, believing Eli is just a rebound. At TBD, Dario gets Abigail a drink and they discuss her first day at SPD coming up. Nearby, Kate does business on a call with Chad. When she spots Dario with Abigail, she asks him to come to TBD. Chad walks in and sees them. He approaches and asks why she called. She lies that it was a pocket dial. Dario tries to get Chad to leave. Chad's pissed and they start getting physical. Kate rushes over and she and Abs tear the men apart. Kate takes Chad outside. Chad yells at her, knowing she asked him there on purpose. Kate admits she was hoping that he'd accept that it's time for him to move on. Back at the club, Dario tells Abs he'll be her loyal friend till the end, and knows she doesn't see him as anything else. She thanks him and leaves.
The next day, Chad summoned Kate to the mansion. He informs her about a call with Grigor about acquiring this ancient Egyptian amulet, which is worth 20 million. Kate's in but Chad says it's cursed, Chad says those descendants who owned it all met their makers. Kate finds it amusing. At the Horton square, Jennifer runs into Abigail on her way to SPD for her first day at work. Abs feels good being independent. She leaves Thomas with Jenn for a visit. Jenn will take him to see Chad at noon. At SPD, Abigail brings JJ a cell phone and he puts in an ear piece as she relays concerns that something will happen to him and he'll have no backup. Soon she runs into Tripp. They introduce themselves and learn they're cousins. He wants information on Ava's death so Abigail fetches a copy of her file for him to keep. He takes a look at it and learns Ava was in the hospital when Steve killed her. Abigail reveals that his mother attempted suicide at his father's house and when she awoken in the hospital after being rescued by Kayla, she tried to pin the blame on her. Jennifer arrives at Chad's with Thomas and tells him Abigail's at work. This puzzles him so she tells him about the receptionist job at SPD. Chad worries Abby's newfound independence will allow her to be open to other men like Dario Hernandez. Jenn knows Abby's not interested in him. Abigail arrives at Chad's on her lunch break with Thomas' favorite toy. He apologizes for his behaviour last night. He declares that he loves her and will give his support for her needing space.
In May 8, Abigail is visited by Dario at SPD to ask her out to dinner - as friends. She agrees. At the DiMera mansion, Chad tells Kate he is flying to Greece tonight to meet with the middle man about the amulet. Kate has had time to reflect and thinks this a bad idea. Chad mocks her, asking if she's afraid of the curse. She insists she's not but is worried for his safety. He grows serious and says it's good for him to take his mind off things. He calls Abigail to let her know he's going to meet her at work. Chad arrives at SPD with Thomas and lets Abigail know he has to go out of town on business. She asks where he's going but he doesn't think they should talk about that. She has Thomas say goodbye to his daddy and asks him to be careful. Chad returns home, dejected. He tells Kate that this didn't go over well with Abigail and bemoans his promise to keep DiMera business legit. Kate says this company is on shaky grounds. They have to ensure Thomas' legacy is secure. Chad agrees. He'll go. His house doesn't feel like home anymore anyway. At the square, Abigail and Dario chat. Later, he holds Thomas so she can eat and they look cozy when Chad and Kate walk up. They walk away and Abigail tells Dario she doesn't love him and doesn't want to lead him on. He claims to be aware of that. At the pub, Kate and Chad drink and Chad rants about Dario hanging around with his wife and his son. Kate mutters that she might have moved on and she's free to be with whomever she wants.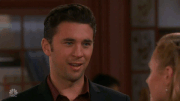 Later, Hope bumps into Abigail at the square. Abs says she and Chad are done and he's going away on business. Hope is automatically suspicious. Abigail shrugs and leaves. At the DiMera mansion, Chad accidentally drops a small box holding a figurine he bought for Abby. It smashes. Harold arrives and informs Chad that his security guard had an accident and can't go with him on his trip, and none of his other security detail will go, worried about the curse on the amulet. He declares he'll go himself. Hope arrives at the DiMera mansion. She asks Chad if he has heard from his father. He hasn't and doubts he will. She was sorry to hear of his marital break up. Hope sees his luggage and questions where he's going. He assumes Abigail ratted him out. Hope says that's untrue, so Chad says he's going away on business. Hope urges him to be careful and asks him to call if he needs her. She goes and Chad calls Abby. Chad meets Abby at the square. He tells her about his visit with Hope believing his wife ratted him out. They argue and she tells him she has finally realized they're not meant to be together. He tells her about this porcelain figurine he bought her and how he accidentally broke it. He's overcome with emotion as he says that no matter how broken something appears to be, you can always fix it. Abby disagrees.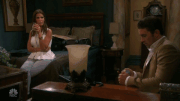 On May 15, Abigail meets with Dario at the parkette off the square. She starts to sob and reveals she filed for a divorce from Chad. She couldn't take living in limbo. She apologizes for calling him with her problems. She claims she doesn't want him to get the wrong impression but he tells her it's fine. Jennifer shows up and he leaves. Soon after, Abigail tells her that she's filing for divorce. Jenn is shocked believing she is making a huge mistake. Abigail says this isn't a rash decision. In Greece, Chad buys the amulet. Chad stuffs it in his jacket as Hope appears. She thought she'd catch a ride back to Salem on his plane. He takes Hope back to his room, there Chad gets an email that shocks him. He informs Hope that Abigail just filed for divorce. They ponder what's behind it and Hope considers that she could change her mind. Chad informs her on Dario's possible involvement. Hope thinks that's crazy. Chad disagrees. He knows she wants his whole heart but he is not able to give her that because of his feelings for Gabi. Hope leaves. In separate locations, both Chad and Abigail remember the happy times of their marriage as they both cry heavily.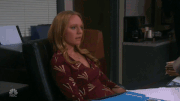 On May 16, at the parkette, Dario informs Abigail that he's being deported. Dario shrugs that his only option would be to marry an American citizen, and wonders if Abigail would be willing. Abigail has to do what's best for Thomas and Chad, and doubts he would approve. Dario assures her he'll figure something out. In Greece, Chad runs into Gabi, Sonny and Paul. They give Chad the story on Deimos. Later, Chad informs Gabi that Abigail filed for divorce. Gabi blusters and wonders what's behind it. Chad feels Abby wants to rid herself of their past. Gabi asks him if he blames her for the divorce, he doesn't. At the police station, Abigail ponders whether she could marry Dario. On May 18, at TBD, Dario fills Abigail in a story that explains his life is in danger if he sent back to Mexico. Abigail runs into Adrienne, Ari and Lucas at the square. Abs learns that Gabi is in Greece and she assumes that Chad has reunited with her. Abigail returns to Club TBD and informs Dario that she has agreed to marry him. In Athens, Chad and Hope discuss Abigail divorcing him. He decides to find a way to accept it. Gabi arrives and Hope leaves. Chad shows Gabi the cursed amulet and argue about it. Later Chad takes Gabi back to the hotel after she twists her ankle. Once they arrive, they see their room was tossed. A man holds them by knifepoint and demands the amulet.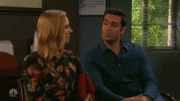 Chad's forced to give it up. But Gabi reveals she has the amulet. Eli arrives and they fill him in on the theft. Later, Gabi goes to meet Eli and he breaks up with her for he realizes that Gabi still loves Chad. At TBD, Abigail informs Dario that Chad and Gabi are in Greece together. They agree to tell their close family the truth. Dario reveals that they have an appointment with an immigration officer. Abigail and Dario meet Officer Gilman. Gilman thinks his engagement is a red flag. They discuss how they met and started falling in love. Later, after parting ways, she drinks at TBD as she stares at her engagement ring and thinks about her time with Chad.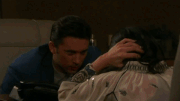 On May 24, Chad assists Sonny, Paul, JJ, Gabi, Lani, Eli and Hope in arresting Deimos and Xander for kidnapping Nicole and her daughter Holly. They celebrate as they believe they have defeated Deimos. Later on a plane heading back to Salem they crash on a deserted island. Gabi blames Chad she believes the amulet is the cause of all their problems. Later, he lies to her and claims he got ride of it much to her joy. But in truth he dug it from the place he buried it and placed it in his pocket. In Salem, at the Salem P.D., Rafe and Abigail see Hope strolls in with a cuffed Deimos. Abigail tells Deimos she hopes he rots in hell. Later, Hope takes Abigail aside and notifies her that Chad isn't with Gabi and in fact, he was deeply saddened by the divorce papers but Abigail insists that she has made the right decision.
On June 1, in the square, Abigail wonders if she's right about marrying Dario. Dario appears with a bag full of stuff for their room and asks if she told Chad about their upcoming marriage. She hasn't and is concerned on how she'll convince Chad and Gabi that they're in love. On the island, Gabi and Chad fish for food while reminiscing there past. Later, as she looks for the knife, she finds the amulet. They argue about whether or not it's cursed and then make out. In Salem, Abigail lets Dario into her room at Martin House. Afterwards, once he's gone, she calls her uncle Justin to ask for information on Dario to check if his life threatening story is true. Dario returns and they go over their story and he leaves to talk to Rafe. Abigail takes a nap and dreams Chad's with her on her bed wondering how she could do this to their marriage. She wakes up with a startle, Dario returns and she informs him that she senses that Chad is in danger.
For most of June, the Castaways; Chad, Paul, Sonny, Lani, JJ, Eli and Gabi struggle to survive on the island, till help arrives. While doing so, Paul is stung by a bee in which gives him an illness that causes him to have hallucinations. Later, JJ and Lani found a skull of a human being and next to it they found the diary of the previous visitors of the island. The diary revealed to them that one of their own was infected with a certain illness called Jungle Madness, this sounded familiar to Chad for his brother Peter was infected by it decades ago. They panic as they realize that the island is more dangerous than they thought. While in Salem, Abigail asked her mother if she'll support her decision in marrying Dario and she states she won't for she believes that marriage should be done out of love and that she believes Dario is manipulating her into doing this. But Abigail confirmed through Raines that Dario's story is true, still Jen was against her plan. Soon after, Dario informs Jen and Abby that the plane carrying Chad, JJ, Gabi and the others disappeared. On the island, the castaways found out Paul was infected with Jungle Madness for he attempted to kill Eli and knocked Gabi out. Everyone had debates as how to handle the situation for Eli believed if necessary Paul should be put down. But Sonny was against that decision completely. In the end, Paul was captured and tied down to ensure that he won't harm anyone including himself.
During there time on the island, Chad and Gabi decided to move forward with their feelings and had sex on the beach. While in Salem, Abigail was pushed by Dario to finalize the divorce from Chad by going to the Dominican Republic but her mother convinced her to wait till Chad returns, for she knows she is making a big mistake by marrying Dario, since she knows her heart still belongs to Chad. Abigail was conflicted but she agreed to wait. The next day, the castaways were saved by John and Marlena. On June 21, Chad finally came back to Salem with open news that he and Gabi are now a couple. They arrived at the DiMera mansion and they were soon visited by Rafe with Ari. When Rafe was informed of Gabi and Chad coming together, he appeared somewhat disturbed with this. Later at the Salem P.D. he informed Hope of Gabi and Chad being together and he said that this whole mess with them and Dario and Abby will end in a catastrophe for he knows Chad still harbours feelings for Abigail and Hope concurred.
After Rafe leaves, Abigail arrives with Thomas as she walks in on Chad and Gabi kissing. Chad grabs his son. Gabi gives them privacy and Abby and Chad get into it about their divorce. Abby asks him to sign the papers as soon as possible for she's gonna marry Dario. Disbelieved, Chad calls his lawyer so he can end things as soon as possible, tearing up while on the call. Afterward, he tells Abs that it'll be taken care of by the end of the day. Abigail's sad. This isn't how she wanted it to go. Chad snaps, asking if their marriage meant anything to her since she abandoned him a few times now. Abby's startled and can't believe he would ask that. This isn't how she saw this going. In anger, Chad offends her by assuming that she's been sleeping with him. Abby cries and runs out, while Chad starts drinking heavily. Later, Andre and Kate arrive and they are happy to see Chad and Gabi. After the brothers hug, Kate announces she's a DiMera again. Stunned, Chad and Gabi listen as they explain needing to marry in order to secure DiMera Enterprises upon Chad's return. Kate promises to return the company to Chad in six months, which stuns Chad right out the door to fix things with the board. Later, Chad returns and verifies he has to wait six months to regain control. Though Kate and Andre appear to be on the same page, Chad warns them that he'll watch them closely.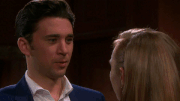 In June 27, Abigail and Chad received confirmation that there divorce papers have been finalized and they are officially divorced. Gabi finds him in the living room, and she is informed and sees it as a new beginning. While Dario arrives with a pair of rings and learns that Abigail's divorce is final. He tells her that he hopes he could make her forget about Chad. Later Chad and Gabi arrive at the Martin House and run into Dario and Abby. The divorce is brought up, as tension washes over them. Soon after everyone at the party have a toast (not knowing Deimos has sipped in a drug known as Halo 2.0 in the cups). Soon Abby and Gabi, who are tipsy, get catty over Chad, who rushes after Abby. Up in her room, Abby stumbles, Chad appears and catches Abby before she falls. Abby and Chad are both high as kites and try to discuss how to get along for the sake of their child. Abigail thinks they're renewing their vows. Abigail confesses that she can never happy with anyone but him. Neither want to be without the other. They recite loving vows for a new beginning and give into a passionate kiss, but were interrupted when they hear a noise from outside. Chad finds out it's Deimos and both he and Abigail run after him.
Hours later, Chad and Abigail wake up in her room, they barely remember anything that happened. In the living room they learn everyone who was in the party was heavily drugged by Halo, because of Deimos. Sonny and Paul reveal that Deimos stole the amulet that Sonny took from the island, after Chad buried it. Later, Gabi takes Chad aside and informs him that he has Abigail's lipstick in his collar, and he begins to have flashes of kissing Abigail. Gabi goes to open the window for some fresh air, but she finds Deimos' dead body and screams in horror. Commissioner Raines arrives and puts everyone as a suspect in this murder. Up in her room, she remembers the wedding vows she made with Chad. After given permission to leave the property, Abigail went to the Salem P.D. for her brother was taken to be interrogated after Lani revealed that she remembers JJ attacking Deimos. Chad is in the Horton square, and he can't stop thinking about kissing Abigail under the Halo. Chad calls Abigail and tells her to meet him at the square. When she arrived they agreed that the kiss meant nothing to them. Also Abigail and Chad assured each other that they will always care for each other no matter what.
In July 3, Abigail is pressured into marrying Dario, while she is facing a family crisis, since her brother is arrested for Deimos' murder. However, he insists he is running out of time and that he'll be deported if they don't go through with the marriage. At Club TBD, Dario learns that the courthouse is full but he spots Abe, and asks him to pronounce them husband and wife as Abigail gasps. At the Salem P.D., Jennifer pleads with Chad to stop Abigail from marrying Dario and tells him that Abigail still loves him. While in TBD, Abe takes Abby aside to ask if this is really what she wants. Abby assures him it is, but Abe won't perform the ceremony without calling Jennifer. With Jennifer's grudging blessing, Abe agrees to begin. As Abigail repeats after Abe, Chad and Gabi walk into Club TBD. Chad believes Abby is being manipulated by Dario, but Gabi is happy for them if this is what they want. Chas refuses to leave when Gabi suggests and insists to watch them actually go through with this. Abby invites him to stay if it'll prove their marriage is real. While doing so, Chad imagines stopping her and declaring his love for her. In reality, Abe pronounces them husband and wife. After the ceremony, Chad and Dario bicker about Thomas and Dario's role in his life. He makes it clear to Dario that he'll never be Thomas' father before leaving. Abby excuses herself to go break the news to her mom. Later, Abby and Dario make a toast and thanks her for the sacrifice she's made for him. He promises to be a good husband and father. Gabi finds Chad at the DiMera mansion and he assures her that Abby is his past now and she is his future. But Chad is clearly still bothered.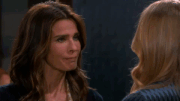 Later on, at Salem P.D., Abigail arrives and JJ notices her wedding ring and she tells him she and Dario married. JJ is outraged. Abigail tries to explain. Later, in the park, Abigail explains to her mom that she and Dario had to marry quickly or he would have been deported. Afterwards, Chad runs into Abigail. He recalls Deimos running down the hall. They ran after him but Chad lost Abigail. Later, Chad confesses to Gabi of what happened in the Martin house party and assured her it was nothing. In July 10, Abigail begins to have suspicions about Dario when he reveals that he's planned a huge honeymoon. She wonders as to how he can afford it all. Hope warns her to be careful believing Dario is up to no good. In July 12, she learns JJ is freed. Chad visits Sonny with Gabi and Ari after he was arrested for Deimos' murder. Chad later takes Ari home. Theo drops by the mansion and plays chess with Chad. Theo reveals he and Claire are broken up. He brings up needing a summer job and Chad hires him to help their tech team, even though Abe won't approve. Gabi interrupts and Theo goes off. Chad and Gabi agreed to forget and focus on each other and they end up in bed. While Abigail awakens with a startle and looks to the floor where Dario's sleeping on a clot.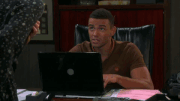 In the morning, Jennifer begs Abigail to rethink on her marriage. Later, Abby finds stacks of cash under her bed upstairs. She confronts Dario but he covers and she takes off. Abigail leaves and gets a bug from her co-worker, Mel. Abigail enters Dario's office at TBD. She places a bug on the side of his desk. Dario waltzes in, but Abigail covers says she brought him lunch. He asks her to join him but she's in a rush. Back at Martin House, she listens into Dario and Myron's conversations about a new counterfeiting operation he's got going. Later, she meets with Andre in the DiMera mansion, and informs him of everything she knows about Dario's counterfeits. Andre brings in Theo into this as their hacker but Abigail disapproves. He convinces her and asks Theo to break into GDR files. Later Abigail and Theo break into TBD's office. Theo hacks into the system and finds out that Dario's been hacking into major companies such as Countess Wilhelmina. Abigail and Theo hide when Dario returns and when he leaves they leave with the thumb drive. Abigail is in disbelief on how Dario could steal from Thomas' inheritance after everything she has done for him. She asks Theo not to tell Chad but he does. Theo goes to Chad and tells him that Abigail's in trouble. He spills everything they learned about Dario. Chad arrives at the Martin house, where Abigail waits to confront Dario. He worries Dario will hurt her. They argue more before Chad leaves.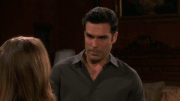 In July 19, Abigail confronts Dario about being a money launderer and a thief and shows him the proof on her laptop. She is disgusted that he's been stealing from her son's inheritance and slaps him before demanding he return everything to Chad or else she'll have him arrested. He warns her if she goes to the cops then Chad will end up in jail because Chad was the one who killed Deimos. Dario shows her proof; a photo on his phone of Chad over Deimos' body which he took the night of the party. Abby can't believe she ever thought he was a good person. Dario tells her that if she gives him a chance, he could make her happy. He leaves her to think about things. While Chad keeps the identity of the hacker a secret from Kate and Lucas though Kate deduces that Chad is protecting Abigail and that Dario is responsible. Later, Abigail arrives at the DiMera mansion where she witnesses Andre and Kate having a food fight with her son's breakfast. After it ends she ask Andre for his help to save Chad. She informs Andre and Kate that Dario has a photo that proves that Chad killed Deimos and that he's now blackmailing her into staying married. Kate reveals to a shocked Abigail that Dario could have handled his immigration problems alone and he didn't need to marry Abby. Andre brings Theo back to the DiMera mansion and asks him to delete a specific photo from Dario's phone and the cloud. Abby heads home, wishing Theo luck. Theo goes and Chad returns. He can tell something's up but they cover. Abigail arrives at TBD and sees Dario in cuffs.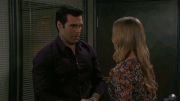 In July 25, Chad fills Gabi in on her brother's counterfeit operation and how he's been stealing from DiMera Enterprises. Gabi begins to have a meltdown but Chad calms her down. While he's taking a shower, Gabi finds a ring on the bed. After Chad comes out of the shower, Gabi assumes the ring is for her but he informs her that's Abigail's ring. Gabi questions why he's carrying it. He tries to explain but Gabi feels insecure that he might still be in love with Abigail. They argue and he says he'll sell the ring tomorrow. When Chad comes down to the living room he sees Theo, Kate and Andre arguing and is curious. They lie leaving. Chad tosses Abby's ring into the desk. While Abigail is with Theo asking him to hurry into deleting Dario's evidence on Chad. Abigail soon comes to the Salem P.D. where she confronts Dario and he lets her know he didn't sell Chad out. He tells her he gave up his partner and will go into the Witness Protection Program. Dario blackmails Abigail into coming with him into the Witness Protection Program or he'll show everyone the proof he had on Chad. Outraged, Abigail says she'll never love him or ever leave her family to be with him. Dario pressures her so she smacks him hard. Abigail reveals she knows about his deception on how he didn't need her to not get deported. Dario's shocked and insists he did it because he loves her. Abigail threatens to delete the photo but Dario says he's backed it up. This doesn't scare Abby, which worries Dario. Eli interrupts Abby and Dario so she leaves.
The next day, at the mansion, Gabi finds out that Dario's been arrested and rushes out. In the foyer, Andre informs Abigail that he's trying his best to get Theo's laptop from Abe since he took Theo's laptop before he could delete Dario's incriminating photo. He assures her that the photo will be deleted as soon as they get it back. Abigail disconnects when Dario arrives home and lies that she was speaking with her mother. Back in the lounge, Andre finds Chad and asks why Gabi rushed out of the house. Chad tells him about Dario's arrest. Andre tries to get rid of Chad but Abe arrives to discuss his displeasure over Theo working at DiMera. Andre asks for the laptop back so Abe agrees if they fire Theo. But this angered Chad so Abe suggests if he wants the laptop back he'll fire Andre instead. Dario and Abigail argue about her going into Witness Protection. He starts to pack when Gabi arrives to scold her brother for his mess. Abigail assures Gabi when she asks if she married Dario so he could get his green card. Dario forces her to admit that she's going away with him, causing Gabi to snap at her brother, if he knows what he's asking her to give up. She runs off. Abby says she'll go with him but she'll never love him. While he's in another room, Abby calls Andre for an update. Andre reveals that they don't have the laptop yet. She disconnects when Dario returns and he questions her. She lies. Gabi returns to the DiMera mansion and tells Chad about Dario's deal and that Abigail's going into Witness Protection with him. Chad refuses to let her abandon their son again. Gabi tries to tell him more but he runs out. Chad stops Abigail and Dario as they leave the Martin House.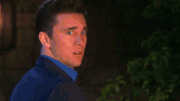 In July 28, Chad confronts Abigail about abandoning their son. Soon Dario and Chad get into a fight but Abigail sends Dario to the car with the bags. She tells Chad she has to do this. He follows her outside and she reveals to his insistance that she's doing this for him, much to his confusion. Abby cries and Chad reveals he can't stop thinking about what they've had together. He shows her the wedding band that caused a fight between him and Gabi. Abby's sorry. Chad's longing and sadness turns to anger and he yells at her to leave and to stay dead. Dario returns and the men argue. Theo calls and tells Abigail that the photo is deleted. A car drives up and Dario flies out of the way while Abigail screams Chad's name before pushing Chad out of the way and gets hit by the car. Chad rushes to her side, with Dario behind him. Chad calls an ambulance. Dario leans over Abigail and tells Chad the car was aiming at him. He leaves so none of his loved ones are killed. Chad holds Abigail as the paramedics arrive. Abigail is brought into the hospital where Kayla takes care of her. A cop asks Chad what he saw. Chad informs him of everything and that Dario is gone.
Abigail and Chad's Wedding Vows
Edit
Abigail: "Chad... All I want in this world is to be the woman that you see in me, your Abby. If I can somehow give you half as much as you've given me, then you will always be loved and cared for. God knows our story has not been perfect. Definitely we've had our ups and downs. But our love has always been bigger than the two of us. We finally learned how to just get out of its way. Chad DiMera, you're my hero. You are my soul mate. You're my best friend. And you're my true love. I am so honoured to spend the rest of my life with you as my husband and me as your wife."
Chad: "This is new for me. The idea of love and family was... was always loaded... to say the least. When I look at you and our son, I see everything... everything that I could ever want. You made me the richest man in the world because you gave me love... and a real family. Now, I could never say it as... as well as your father did. But I will spend my life honouring that and honouring you and loving you with everything I have in me."
Gallery Weddings
Edit
Abigail and Chad's "Once In A Life Time Vow" (2016) Edit
Photo galleries
Edit
One photo gallery has pictures of Kate Mansi as Abigail and the other has pictures of Marci Miller as Abigail.
Ad blocker interference detected!
Wikia is a free-to-use site that makes money from advertising. We have a modified experience for viewers using ad blockers

Wikia is not accessible if you've made further modifications. Remove the custom ad blocker rule(s) and the page will load as expected.