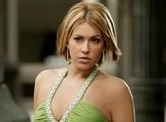 Farah LeeAllen Fath (born May 1, 1984) is an American actress. She portrayed Gigi Morasco on the ABC Daytime soap opera One Life to Live October 24, 2007 to January 12, 2012, with the reveal that her character was alive in December 2011. She played Mimi Lockhart from 1999 to 2007 on the NBC soap opera Days of Our Lives.
Ad blocker interference detected!
Wikia is a free-to-use site that makes money from advertising. We have a modified experience for viewers using ad blockers

Wikia is not accessible if you've made further modifications. Remove the custom ad blocker rule(s) and the page will load as expected.