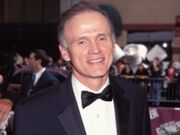 Gary Tomlin served as the co-head writer of NBC's Days of Our Lives, which tapes in Los Angeles, from 1980 to 1981. He then returned to New York as the head writer for Another World from 1984 to 1985 (at times sharing the position with others). Tomlin next wrote scripts for the Los Angeles serial Santa Barbara (NBC) from 1987 to 1990.
Ad blocker interference detected!
Wikia is a free-to-use site that makes money from advertising. We have a modified experience for viewers using ad blockers

Wikia is not accessible if you've made further modifications. Remove the custom ad blocker rule(s) and the page will load as expected.