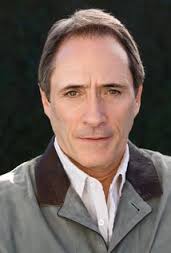 George DelHoyo (born November 23, 1953, Canelones, Uruguay), also known as George Deloy, is a Uruguay-born American actor.
In 1978, George moved to Los Angeles and became a contract player for Universal Studios, under the screen name George Deloy. Much of his work was in television – one of his first characters was Bert in the episode "Breakout to Murder" of the NBC crime drama series The Eddie Capra Mysteries in 1978, followed in 1979 by the role of Dr. Gilbert Kent on the TV miniseries The Seekers. He starred alongside Brian Dennehy and Katherine Saltzberg in the 1982 sitcom Star of the Family playing sex-crazed Frank Rosetti. In 1986, DelHoyo landed a major role on the hit soap opera Days of Our Lives, playing the villain Orpheus. During the 1980s and 1990s he was known primarily as a guest or recurring character on hit shows such as St. Elsewhere, L.A. Law, Nine to Five, Beverly Hills 90210, Walker, Texas Ranger, and Frasier.
DelHoyo is set to return to days of our lives in September.
Ad blocker interference detected!
Wikia is a free-to-use site that makes money from advertising. We have a modified experience for viewers using ad blockers

Wikia is not accessible if you've made further modifications. Remove the custom ad blocker rule(s) and the page will load as expected.