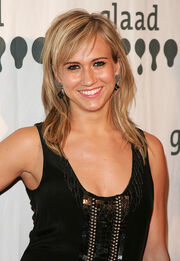 Jennifer Landon is an American actress. She is known for her role as Gwen Norbeck Munson on As the World Turns (2005–2008, 2010), And Heather Stevens on The Young And The Restless! She is set to join Days of Our Lives sometime in 2017 as Hillary. .
Ad blocker interference detected!
Wikia is a free-to-use site that makes money from advertising. We have a modified experience for viewers using ad blockers

Wikia is not accessible if you've made further modifications. Remove the custom ad blocker rule(s) and the page will load as expected.