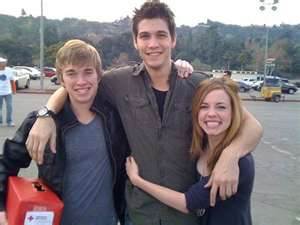 The friendship between Will Horton and Melanie Jonas began in 2011 when Melanie and Will arranged a prom for sick Gabi Hernandez at the hospital.
They became better friends over the course of the year when Melanie began romances with Will's stepuncle, Dario Hernandez, and his best friend, Chad DiMera.
Melanie is also friends with Will's close friend, Sonny, as well as his ex-girlfriend Gabi Hernandez, and his half-cousin Abigail Deveraux
Ad blocker interference detected!
Wikia is a free-to-use site that makes money from advertising. We have a modified experience for viewers using ad blockers

Wikia is not accessible if you've made further modifications. Remove the custom ad blocker rule(s) and the page will load as expected.