Mike Horton

Michael T Weiss as Mike Horton

First Appearance

1968

Last Appearance

June 28, 2010

Portrayed By

Wesley Eure (1974-1981)

Paul Coufus (1981-1982)

Michael T Weiss (1985-1990)

Roark Critchlow (1994-1999, 2010)
Michael William "Mike" Horton is the son of Bill Horton and Laura Spencer , though for many years he believed his father to be Mickey Horton .
Mike Horton in the 1960s
Edit
Mike was born Oct 30, 1968.
Mike Horton in the 1970s
Edit
Relationship with Robin Jacobs
Edit
In the 80s, Mike became involved with Robin Jacobs, the new chief of surgery at University Hospital. They eventually had a son, Jeremy Horton.
Mike Horton in the 1990s
Edit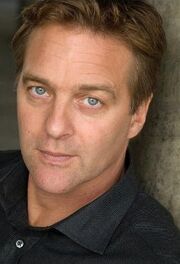 Roark Critchlow took over the role in 1994.
Stefano DiMera annonymously blackmailed Mike into getting him access to Marlena Evans ' penthouse, which ultimately led to Marlena being possessed by the devil.
Mike became involved with Carrie Brady and they eventually left Salem together. Carrie later returned to Salem by herself, explaining that things didn't work out between her and Mike.
Mike Horton in the 2000s
Edit
Mike briefly returned to Salem to attend the funeral of Alice Horton , however he was involved in a minor auto accident and missed the service.