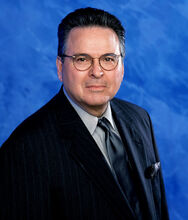 Stuart Damon (born Stuart Michael Zonis; February 5, 1937) is an American actor. He is known for thirty years of portraying the character Dr. Alan Quartermaine on the American soap opera General Hospital, for which he won an Emmy Award in 1999. Outside the USA, he is better known for the role of Craig Stirling in The Champions.
Ad blocker interference detected!
Wikia is a free-to-use site that makes money from advertising. We have a modified experience for viewers using ad blockers

Wikia is not accessible if you've made further modifications. Remove the custom ad blocker rule(s) and the page will load as expected.