Tripp Dalton
Lucas Adams As Tripp Dalton
Days of our Lives
Portrayed by
Lucas Adams
Current status
Present; Regular (Contract)
Duration
2017-present
First appearance
March 23, 2017
Created by
Dena Higley and Ryan Quan
Introduced by
Ken Corday and Greg Meng
Profile
Fullname
Tripp Dalton
Alias(es)
Tripp Johnson
Tripp Vitali
Gender
Male
Age
21
Occupation
Waiter
Hospital Assistant (formerly)
Residence
Townhouse
715 Pinewood Avenue
Salem, Illinois
Arizona (formerly)
Tripp Dalton is a fictional character from the NBC soap opera Days of our Lives. He is portrayed by Lucas Adams.
He is the thought-to-be dead son of legendary character Steve Johnson and the late mafia princess Ava Vitali. Through his father's marriage, he gained Kayla Brady as a stepmother and is the long lost half-brother of Joey and Stephanie Johnson.
Lucas Adams, star from the Disney Show (Liv and Maddie) will portray Tripp Dalton.
From Soap Opera Digest, "I'm excited," says Adams, who's having a viewing party on the big day. "But I'm not the one that's organizing that. My girlfriend [actress Shelby Ward] is. I have a core friend group. There's like ten of us. We all met on a Disney show (Liv and Maddie) a couple of years ago, and we've been hanging out ever since." According to Adams, his initial scenes will make viewers wonder about Tripp.
Adams admits he was nervous his first day on the job, "because I had quite a bit to say. The night before I was running the lines like crazy. I knew had to get them down," he explains. But working with vets Nichols and Evans helped. "They are the nicest people and easy to work with," shares Adams. "They mainly told me not to worry about the lines; that they would come to me when I started doing the scenes. They said, 'Let it flow.' It really helped me get going."
Adams has been moving along effortlessly ever since, and so has Tripp, who viewers will learn more about as the weeks unfold. "He's a good kid who's had a lot of bad luck and he has a lot of bad tendencies in a way," describes Adams, acknowledging that it's all part of the character's difficult past. "He grew up in rough style. His foster family wasn't the best to him, and it really reflects in his personality."
Background
Edit
Tripp is the son of Steve Johnson and Ava Vitali, when he was born he was sold into the blackmarket by his grandfather, Martino Vitali. He was sold to the Dalton family. His adoptive mother was very kind and loving to him while his adoptive father was abusive towards him beating him for unknown reasons. His adoptive mother passed away when he was very young, after that his relationship with his adoptive father gotten worse. Between 2010 and 2011, he ran away from home after getting tired of his abusive life, he went on to look for his biological parents.
On March 2017, in Arizona, he finally met his father Steve Johnson and his family. He wanted to know more about his mother, and when he learned that his father "killed" his mother he became conflicted. Blaming him for how he will never meet his mother, he disowned Steve, while he continues to have a close relationship with his brother Joey and his friend like Jade, whom he is seemingly attracted. In April 27, he finally started warming up to his stepmother Kayla.
On April 4, Tripp meets his mother's cousin Angelo and he informs him that he has his mother's eyes and he looks just like her when she was his age. He also received his inheritance as the heir to the Vitali family fortune.
On April 29, Tripp revealed he graduated from Arizona State University. In the summer of 2017, he began working as a Hospital assistant with his step-mother Kayla. In August 31, 2017, Tripp donated all of his inheritance to the hospital so he can wipe the slate clean, after causing problems there. In October 19, Tripp became a waiter at the same cafe his friend Claire Brady is working at.
Storylines
Edit
In January 12, 2016 Ava revealed to Steve that she had a son with him and that he was sold in the blackmarket by her father, Martino Vitali. The next day Steve told Kayla about his alleged son with Ava and on how he has considered in locating him for if the baby is truly his, he wants to make sure that he doesn't suffer a horrific childhood like he did. Kayla thinks that Ava is playing but Steve persisted that he wanted to make sure if and Ava had a baby. After Ava kidnaps Kayla, Steve is forced into working with Ava in finding her son.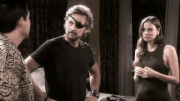 On February 8, it's revealed by Raymond, the man who handled the adoption agency that Ava's son who was taken to that place "died" of pneumonia within weeks of being purchased. Ava's heart was broken and her life was shattered. Raymond left after offering his condolences. Steve coldly pointed out to a uncontrollably sobbed Ava, "Could have been mine...but maybe not. Either way, there's nothing tying us together now." Steve grabbed his stuff and exited the hotel room after adding that he never wanted to see her in Salem again.
Leaving Ava alone as she sank to the floor in despair, clutching the photograph of her son against her chest as she continued weeping, grieving for her deceased bundle of joy, the baby boy she will never hold or care for. Later that night she had a psychotic break and she destroyed her entire room out of pure rage against Steve for leaving her in her grief after learning of the death of her child. Steve arrives in Salem and reunited with Kayla. He informed her of everything and that the baby died in infancy. Kayla gave her condolences though Steve revealed that he doubts that the child was even his and probably will never know the truth.
In March 8, 2017 Steve finds out from Raymond, the man he met in Jakarta last year that the baby he and Ava had is alive. Raymond tells him that a boy came to him looking for his biological parents. He went through his records and realized he was the baby Martino Vitali had given him. Steve wanted to have a DNA test to confirm. So Raymond told him that he is in Arizona and gave him his contact card to find him. Later Steve informed Kayla of everything, Joey accidentally learns about his half-brother Tripp Dalton. Once he leaves, Kayla informs him that she plans to help him find his son, despite her issues in this matter. They went forth to Arizona to find his possible son.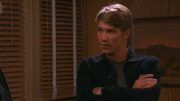 On March 23, in Arizona, Steve and Kayla trace Tripp to a diner. There they learn from the owner that Tripp was fired after he gave him a black eye. Steve gets worried. He is worried that Tripp maybe as troubled as Ava was. Suddenly, the owner starts yelling and Tripp appears. Steve is shocked and and steps in tries to broker peace but winds up hitting the owner. Tripp thanks Steve and asks who he is. He informs him that he believes he is his father. They introduce themselves. He tells him about how his mother's father forced her to give Tripp up. Tripp wonders where she is. Steve promised to tell him everything after he comes with him back to Salem to have a DNA test done to prove that he is his father. He agreed.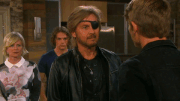 On March 27, Steve and Tripp have their blood drawn at University Hospital. A nurse tells Steve and Tripp that the test results have been delayed. They leave and arrive at the loft where he meets his younger brother, Joey for the first time. He soon meets Jade Michaels. Later Tripp reveals that his adopted mom's dead and his adopted father used him as a punching bag so he ran away nearly a decade ago. Steve shares on how horrible his own father was, and they bonded. The nurse calls and gives Kayla the news. Tripp is Steve's son. Steve tells his son he's really happy about this. They hug just as Jade falls down the stairs. At night, Tripp waits for Steve after he went to drop Jade at the hospital with Joey and Kayla. Later, Steve returns to the loft with food and after having lunch, he opens up about Ava, telling Tripp Ava wasn't stable and that she's dead.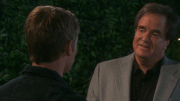 Steve tells a disbelieving Tripp that he killed his mother on ISA orders. Tripp explodes. Kayla and Joey arrive. Kayla reveals the truth about Ava; she was not only lethal but also certifiably insane. Tripp couldn't hear anymore right now. Joey invites Tripp to stay there. Later, he reads about his mother's exploits online. In April 4, Tripp meets his mother's cousin Angelo. Angelo mentions how he has his mother's eyes and that he looks just like her when she was his age. Angelo shares on the suffering his mother had to face in her life because of her father Martino and his father Steve. He gives him a file that reveals he is the heir to the Vitali family fortune. They parted ways but not before wishing him luck and giving him some CD recordings of when his mother was pregnant with him.
In the next day, after watching all the CDs, Tripp disowns Steve blaming him for how his mother turned out. Later on he began bonding with Jade as she decides to help him get past his anger towards Steve. On April 19, Tripp got heavily drunk to the point that he attacks Roman and he is taken into custody. Kayla later arrives at the Salem PD and helps him get through the night. He offered Jade to move in with him in his new apartment next door. The next day Tripp and Steve met in the park and they discussed their past of their painful childhood. Steve vowed to him he will never give up on him. In April 27, Tripp and Kayla saved Roman from an allergic reaction. Tripp was impressed by Kayla's skills as a doctor and she suggested to him that he should take medicine as a career.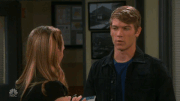 In April 28, at the pub, Steve, Kayla, Tripp and Joey had a family dinner. Tripp reveals he graduated from Arizona State. Later Jade finds Tripp at the park. Where, she accidentally revealed that Steve did what he did to protect those he loves. She goes as Tripp's confused. The day after, Tripp begins to investigate his mother's death. He goes to the Salem P.D. where he meets his cousin Abigail Deveraux for the first time. He asks for info on Ava's death so Abigail brings him a copy of her file for him to keep, since it's public record. He learns Ava was in the hospital when Steve killed her. She informs him that her aunt Kayla found her with a syringe in her arm and saved her life, but when Ava came to, she accused Kayla of attempted murder.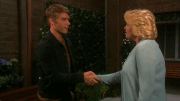 Later Tripp confronts Kayla on his mother. He asks why they never told him. Kayla says they didn't tell him because he already heard so much. She explains how Ava injected herself with morphine and that she saved her life. She asks Tripp to move on from the past. He later calls Angelo and informs him that he thinks Kayla killed Ava, not Steve. On May 9, Tripp, Joey and Steve bond even more. Tripp admits to Joe he's starting to understand their father. Later, Tripp meets Jade in the park, where she lies to Tripp that Kayla killed his mom. On May 15, Tripp meets his aunt Adrienne for the first time at the park. She's really excited to meet him, having heard so much about him. They bond over their past. Later Tripp finds Steve and Kayla at the Pub. He informs them that he has decided to get to know them better. Steve's thrilled.
In June, Tripp began working with Kayla at the hospital as her assistant. Unknown to Kayla, Tripp decided to work with her to find out more of what happened to his mom. He slowly began getting convinced that she was responsible for his mother's death, and he began plotting his revenge on her. In July, the damage that Tripp has caused to Kayla's reputation has begun to take it effect, she was soon suspended from her work till an investigation is completed. Tripp began to having doubts about Kayla being responsible for his mother's death. He went to confront Jade about his suspicions and she began to convince Tripp to forget about Kayla and move on. She also revealed that she's leaving Salem, before they parted ways they kissed and hoped each other for the best.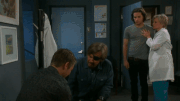 After questioning Claire, Steve began to suspect that Tripp was behind everything. On that very same day, Kayla was given her job back. In August 3, Tripp meets with Angelo. He convinced Tripp to eliminate Kayla, Tripp was reluctant at first but he soon agreed. Tripp went to the hospital, where he saw Kayla sleeping in a room. She woke up, and he confronted her and admitted to being responsible for nearly ruining her reputation. He demanded that she'd confess to murdering his mother. He began threatening her with a small knife, and soon his father Steve showed up and he held her at knife point. Soon his brother Joey arrived and despite his parent's insistence to not confess, he did. Tripp could not believe it, Joey told him to let his mother go and take his life instead. When Tripp held him at knifepoint he could not go through with it and began mourning on the floor ashamed of what he had done. His father soon embraced and comforted him.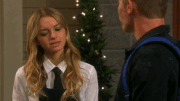 In August 10, Tripp learns Kayla thinks he should be arrested for endangering his patients. He tries to leave Salem, but not before meeting up with Claire at work and gave her back an MP3 player she had recently let him borrow. Tripp raved about how amazing her voice is and how he has no doubts she will be among the best singers in the future. He reveals he plans to leave Salem, because he is the one who set Kayla up. He explains why and Claire's shocked. She was able to convince him to apologize to her. Claire started to excuse herself so she'd get back to work, but before walking away, she asked if she was ever going to see Tripp again. He's not sure. She gave Tripp her MP3 player to Tripp as a sort of reminder of her.
In August 15, Tripp apologized to Kayla for his actions and explained why he did what he did. She accepted his apology and promised that she wouldn't turn him in. Both she and Tripp went to the Pub where they met with Joey and Steve and he apologized to them for what he had done and he promised to not tell anyone that Joey killed his mother. However, Joey told them that he plans to confess, Kayla tried to convince him otherwise. Joey and Kayla went out of the Pub to speak about his decision. While Tripp apologizes to Steve. He doesn't want Joey to go to prison. Because he's his brother and his son. Tripp plans on making things right. Joey and Kayla return. She has accepted that he's turning himself in.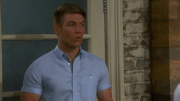 In August 31, Tripp and Steve made peace with one another and decided to make a fresh start. He also informed his father that he donated all of his inheritance to the hospital so he can wipe the slate clean, after causing problems there. Later, Tripp was offered by Claire to move into her and Theo's apartment, which he happily accepted despite Theo's reluctance. Claire helps him move his stuff in. In October 19, Tripp became a waiter at the same cafe his friend Claire Brady is working at, he also made peace with Kayla. In October 30, in Halloween night at the loft, Tripp and Claire have an awkward moment. Later, when Tripp thought about moving out, Claire begs him to stay and he agrees.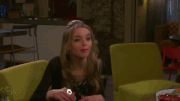 Tripp's feelings for Claire continue to grow. He confides in his father about this who warns him to stay out of Theo and Claire's relationship for it could cause trouble. In November 13, at the loft, Claire revealed to Tripp that she told Theo that she really feels comfortable around him, for he understands and captivates her better than Theo. When they are playing video games they share a close moment, which is interrupted by a call. Claire learns that Theo has been shot. Claire faints because of the news, and Tripp stays next to her in the hospital. When he figures out Kate Roberts was indirectly responsible for Theo's shooting, he is tempted to turn her in. But she blackmails him and takes the evidence he has on her.
Crimes committed
Edit
Ran away from home. [2010; revealed on Mar 27, 2017]
Number of illegal activities; shoplifting and assault charges. [pre-2017]
Passed out free food from the diner he worked in. [Mar 2017]
Punched Charlie, the owner of the diner he worked in. [Mar 2017]
Planned to run away from the cops. [Mar 23, 2017]
Tried to punch Roman Brady. [Apr 19, 2017]
Plotted to ruin Kayla's reputation. [Jun-Jul 31, 2017]
He makes some changes on a file of a patient so it appears as though Kayla made a mistake. [Jun 26, 2017]
Destruction of private property. [Jul 31, 2017]
Nearly killed Kayla. [Aug 7, 2017]
Attempted to kill Joey but stopped himself from doing it. [Aug 7, 2017]
Health and Vitals
Edit
Sold into the Black Market by his grandfather Martino Vitali. [pre-2016; revealed on Jan 12, 2016]
Heavily abused by his adopted father. [pre-2017; revealed on Mar 27, 2017]
Threatened by his former boss, Charlie. [Mar 23, 2017]
Pinned to a table in self defence by Roman Brady. [Apr 19, 2017]
Nearly punched by a drunken customer at the Pub. [May 9, 2017]
Blackmailed by Kate Roberts. [Nov 16, 2017]
Ad blocker interference detected!
Wikia is a free-to-use site that makes money from advertising. We have a modified experience for viewers using ad blockers

Wikia is not accessible if you've made further modifications. Remove the custom ad blocker rule(s) and the page will load as expected.